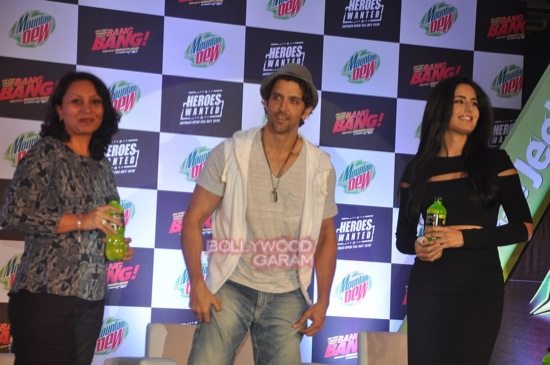 Mountain Dew brand ambassadors Hrithik Roshan and Katrina Kaif launch #HeroesWanted campaign.
Bollywood stars Hrithik Roshan and Katrina Kaif unveiled Mountain Dew's #HeroesWanted campaign in Mumbai on October 1, 2014. Hrithik looked slick in grey t-shirt, white sleeveless jacket and denims, accessorized with a checked grey hat.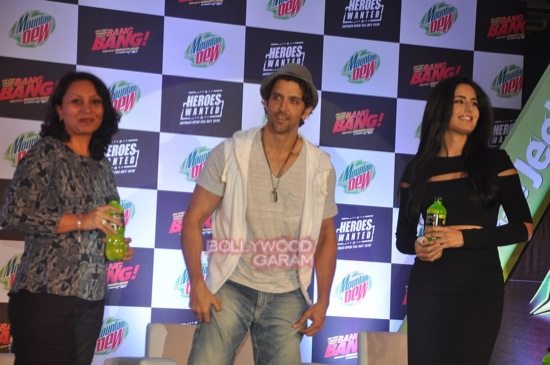 Katrina looked absolutely smoking in a simple black dress with teasing slits sans any accessories. The sizzling duo had come together to also promote their movie 'Bang Bang' that released on the big screen on October 2, 2014.
The #HeroesWanted campaign is all about people who stay true to Mountain Dew's tagline 'Darr Ke Aage Jeet Hai', and has been launched as the ultimate hunt for action fans who can accomplish any adventure under any obstacle.
The campaign is a shout out to all Hrithik fans to grab the opportunity to feature with him in a short action film with the help of Mountain Dew.