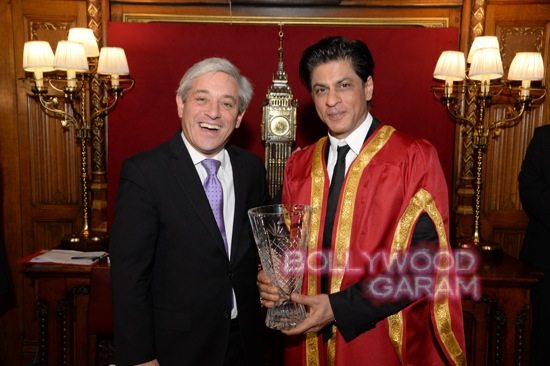 Bollywood superstar Shahrukh Khan receives Global Diversity Award in London.
Badshaah of Bollywood Shahrukh Khan has been honoured with the Global Diversity Award, which was presented in the State Room of Britain's House of Commons in London. Shahrukh received the award from the British Parliament by the 136th Leader of the office of Speaker Rt Hon John Bercow, Rt Hon Keith Vaz MP.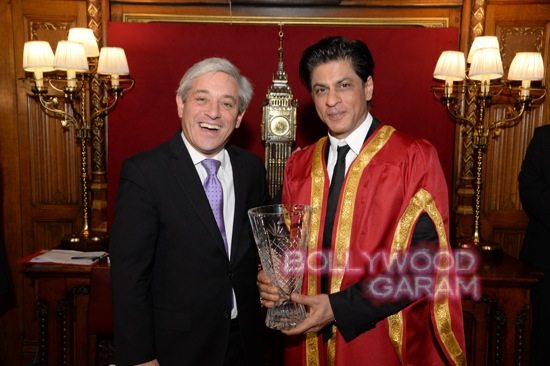 The Home Affairs committee had conducted the grand ceremony. The ceremony was also attended by members of the Parliament from both the houses – Lords and Commons.
Khan has received the award for his contribution in Hindi cinema. The actor has just returned from the US leg of the SLAM tour, which promoted the upcoming movie 'Happy New Year'.