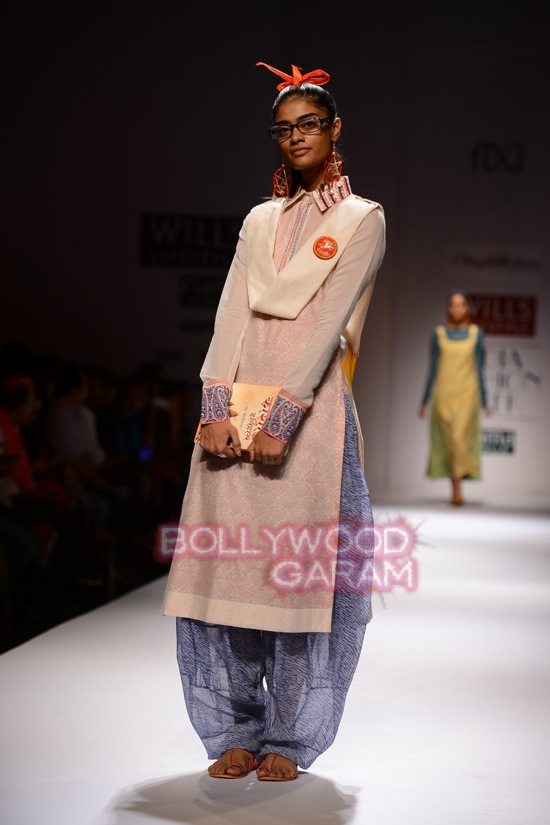 Day 3 at WIFW 2015 saw Chaya Mehrotra's unique and compelling collection.
Designer Chaya Mehrotra's show on the Day 3 of the Wills Lifestyle India Fashion Week 2015 turned out to be one of the best of the season so far. The designer showed off a unique collection in Delhi on October 10, 2014.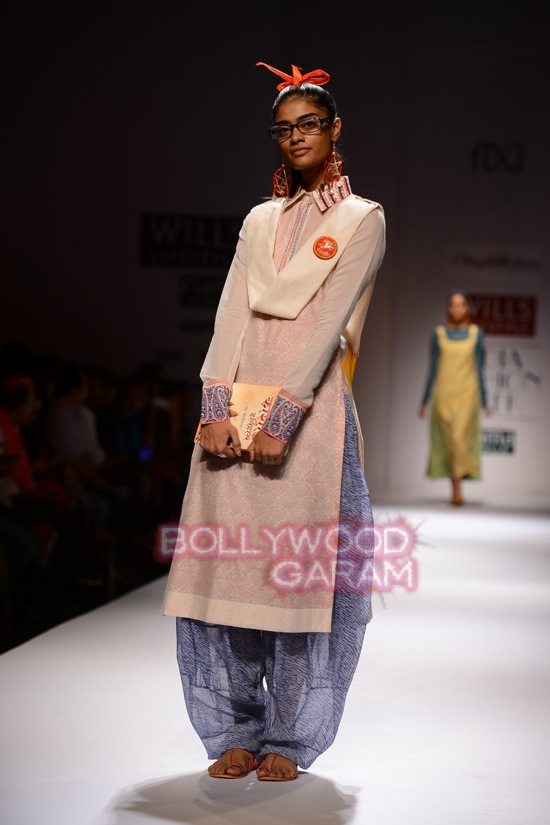 The show started off with confusion as random models with different outfits were seen walking. But then the audience realised that they were actually walking for Chaya Mehrotra. Every model who showcased the collection came dressed in a completely different outfit, showing a character that we encounter in our everyday life.
The showstopper of the collection was a Bengali bride carrying a Bengali 'sindoor' box in her hand.