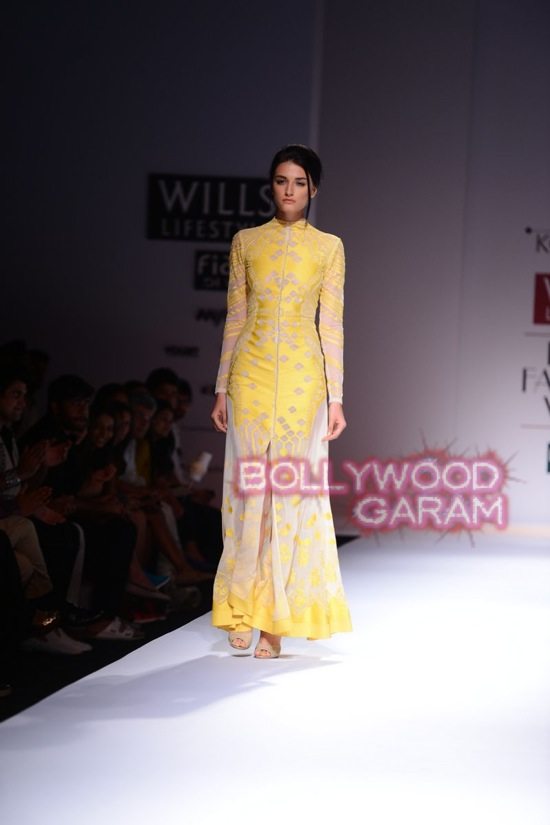 Indian designer Sahil Kochhar displays stunning collection on Day 4 of the Wills Lifestyle India Fashion Week 2015 in New Delhi.
Indian designer Sahil Kochhar displayed his collection at the Wills Lifestyle India Fashion Week 2015 at Pragati Maidan in Delhi on October 11, 2014. Sahil managed to impress the audience and fashion lovers with his all-silk concept.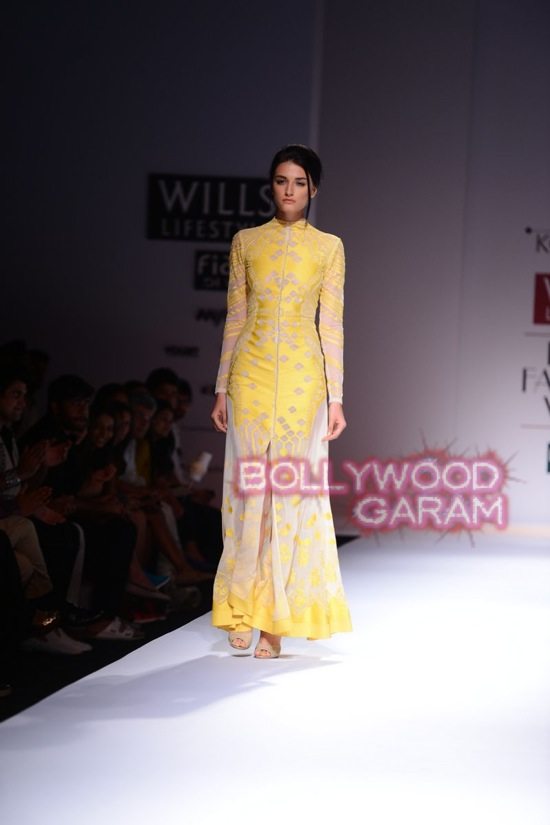 Kochhar presented his collection by using mixing some splendid colors with some unique patterns and designs. The show had a unique and impressive factor and the ramp lit up with the creativity that reflected in the designs.
The stitching of the garments caught attention with various styles of gowns with contrast jackets, matching shrugs with gowns, interesting and unique prints and semi glossy and glittery fabrics. Kochhar put up an impressive show on the day 4 of the event.