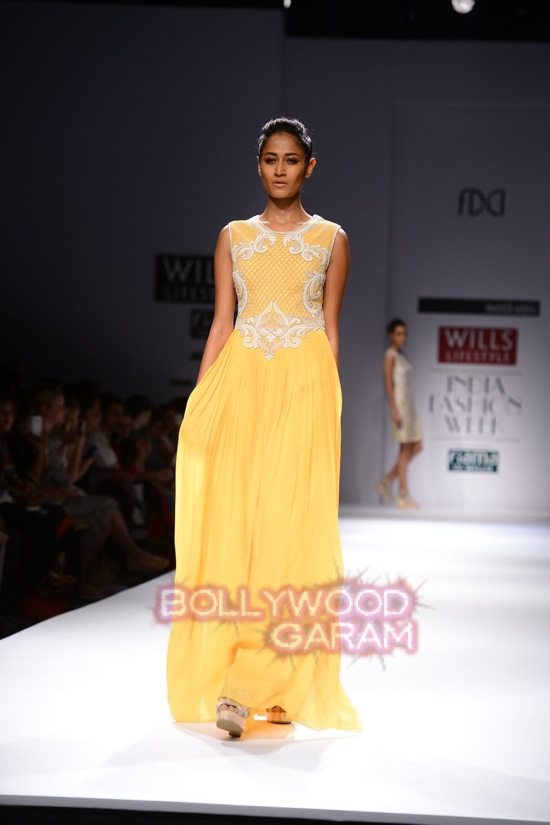 Manish Gupta doles out delicate creations for WIFW 2015.
Indian designer Manish Gupta showcased his elegant collection 'Florence' comprising fragile fabrics and colors at Wills Lifestyle India Fashion Week 2015 at Pragati Maidan, Delhi, on October 9, 2014.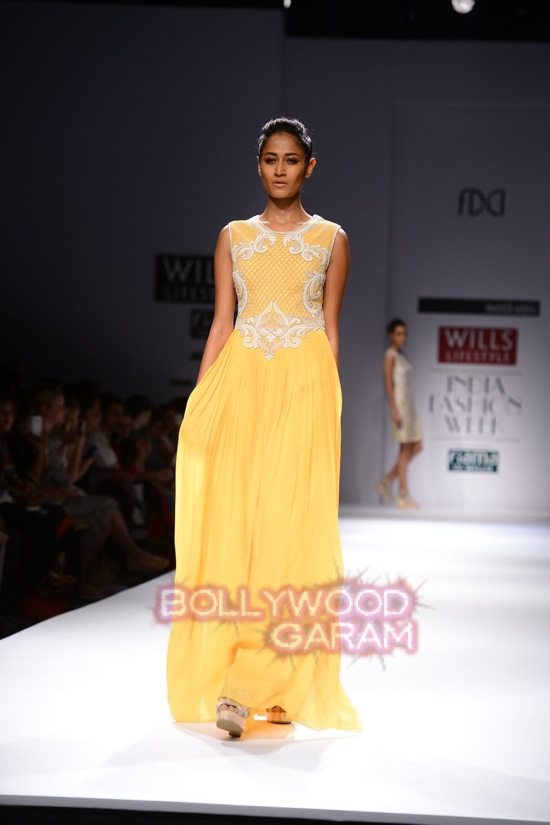 Manish's collection was a visual delight for audiences as he beautifully paired sophistication with dainty fabrics and innovative designs. Using uncommon materials, the designer spun his magic through detailed embroideries and mesmerizing textures of silk, satin and sheer.
The embroideries accentuated the bodice of most of his designs. Using sorbet colors such as sea green, beige, ivory, pale yellow, peach and soft pinks, Manish formed tasteful and classy feminine silhouettes, adorned with frills, pleats and flares, accessorized with nude strappy footwear.