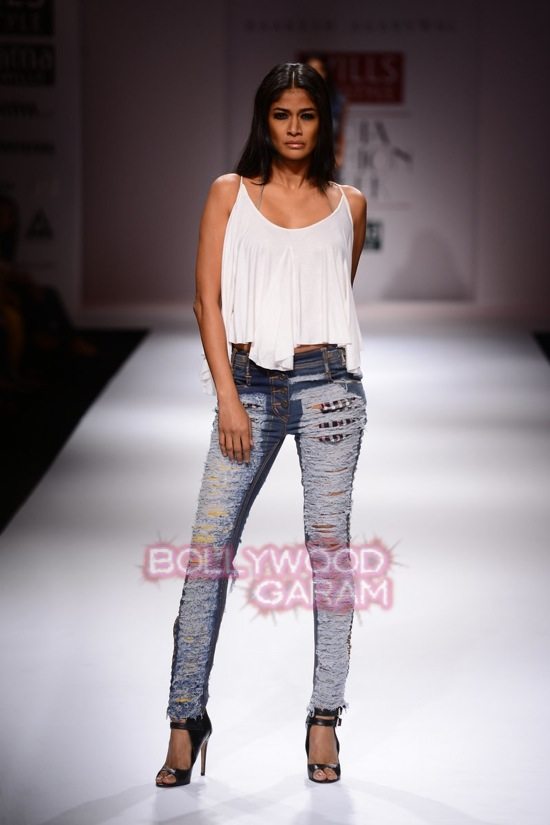 Raakesh Agarvwal's high-end denim wear at WIFW 2015 was a sight for sore eyes.
Indian designer Raakesh Agarvwal took a detour from convention and launched his line of denim wear at the ongoing spring/summer edition of Wills Lifestyle India Fashion Week 2015 in New Delhi on October 11, 2014.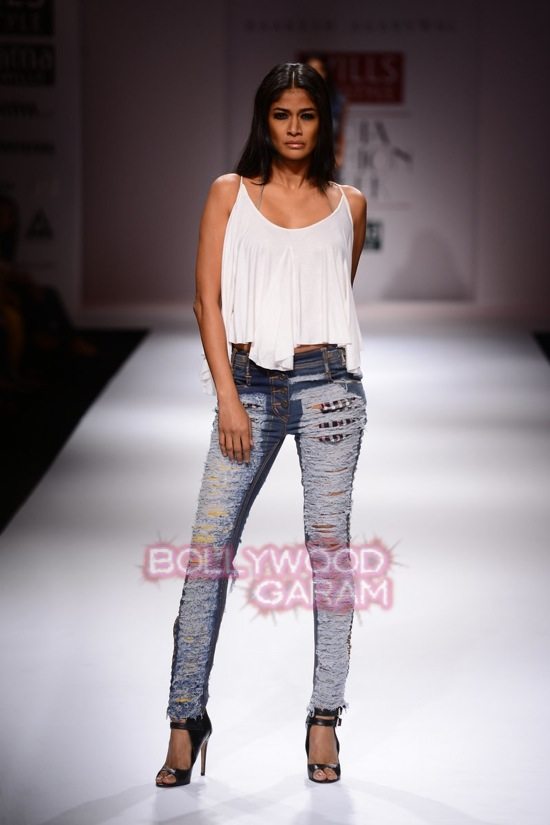 The ready-to-wear line showcased at the show was made of high-end denim fabrics, featuring a lot of distressed denim and white distressed pieces with myriad hues on them. Apart from this, the designer teamed free-flowing tops with fringe work, and brought to life his collections from 2008-09. 
All in all, there were 24 creations that were on display with chiffon gowns, free-flowing dresses and jumpsuits with intricate detailing and smart cuts. Agarvwal's focus was also to ensure the lightness and comfort of the outfits.