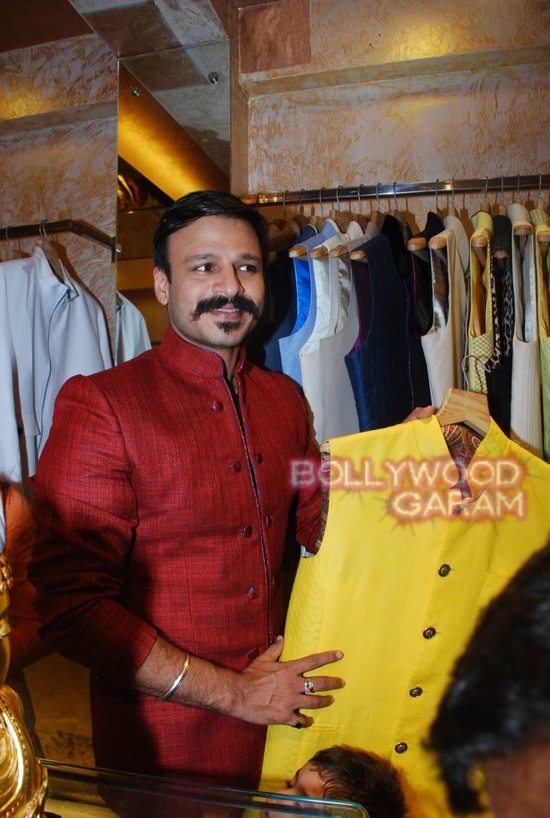 Bollywood actor Vivek Oberoi attends Kirti Rathore's menswear studio launch event in Mumbai.
Bollywood actor Vivek Oberoi attended the launch event of Kirti Rathore's designer menswear studio in Mumbai on October 14, 2014. The event was also attended by actor Ajaz Khan.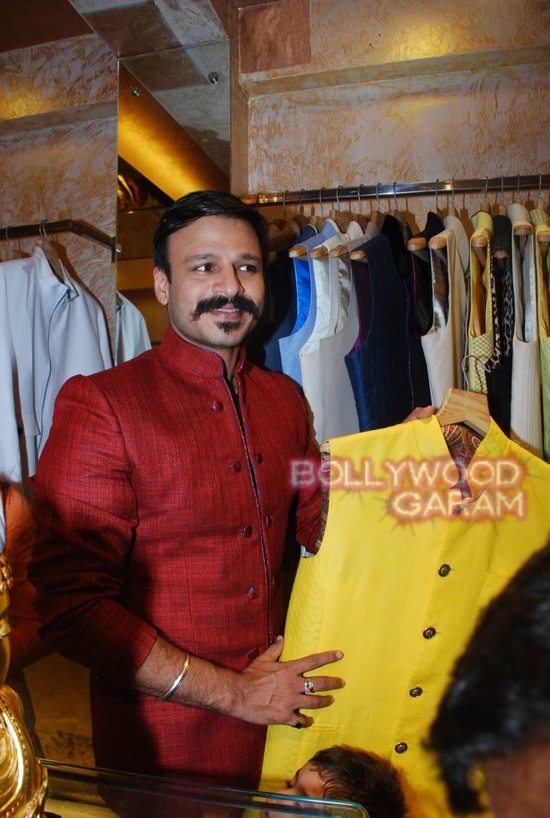 For the event, Vivek was seen in an orange coat and jeans, while Ajaz was wearing a blue shirt and trousers. The 'Dum' actor inaugurated the studio by cutting the ribbon and interacted with the media. Oberoi said, "She (Kirti) is a very talented friend of mine. I met her for the first time at the Rajasthan Fashion Week in Jaipur, and she asked me to walk for her…that is how I met Kirti."
Vivek is currently busy shooting for the movie 'Bank Chor', which is directed by Bumpy and also features Riteish Deshmukh.