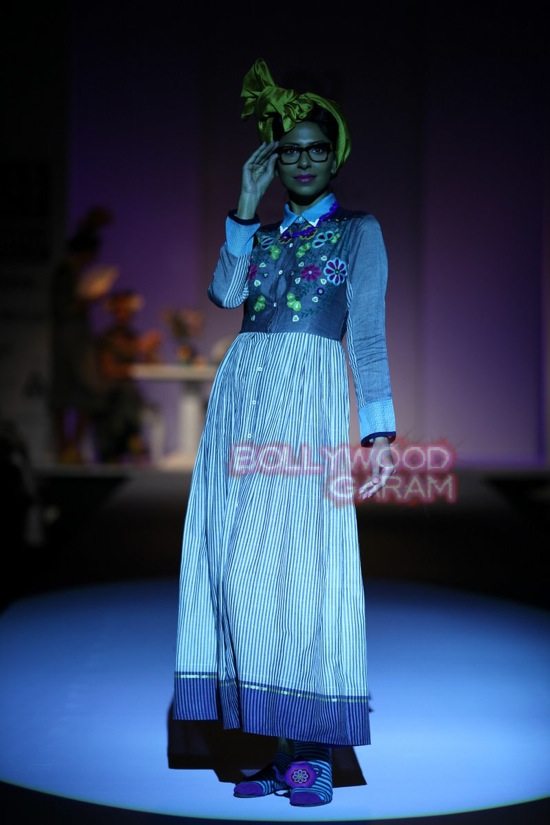 Nida Mahmood unleashes her wacky 'Good Luck Irani Cafe' collection at WIFW 2015.
 Indian designer Nida Mahmood' displayed her multi-hued collection at the WIlls Lifestyle India Fashion Week 2015 in New Delhi on finale day. Named as the 'Good Luck Irani Cafe' collection, it showcased quirky moods through a varied display of prints and colors.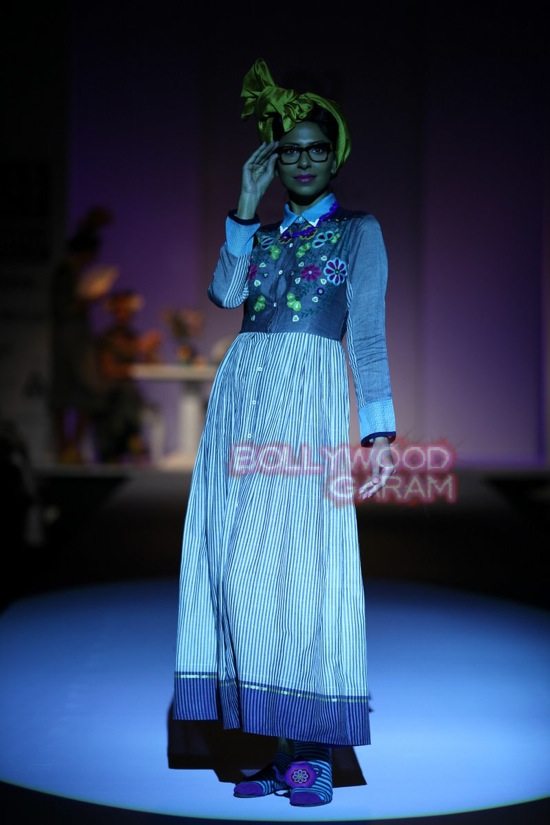 The collection was embellished with superimposed digital flowers, rainbow-colored parachutes, polka dots and oriental vintage prints fused with myriad hues such as bright yellow, orange, fuchsia, purple, blue and green.
The show was an amusing affair as along the collection showcase there were Parsi dialogues being played in the backdrop. Nida had filled her collection with her signature half-saris with denims, loose trousers paired with short tops, midi-skirts and pleated dresses on the runway, presented with unconventional accessories to infuse mirth like twisted headgear with tea cups and flowers.