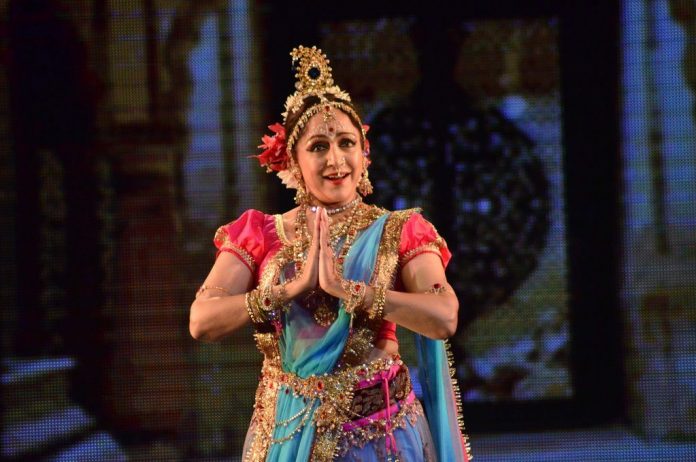 Veteran actress Hema Malini enchants the crowds with her performance as Radha.
Bollywood 'dream girl' Hema Malini showed off her dancing skills as she performed a beautiful ballet in Mumbai on October 26, 2014. Hema reflected the elegance and grace as Radha on stage.
The 'Burning Train' actress has been practicing Bharatanatyam since childhood and is constantly seen performing at various shows. She has also performed at various occasions with daughters Esha and Ahana.
The wife of veteran star Dharmendra is not just a dancer and an actress, but is also an active politician. She just won from the city of Mathura in Uttar Pradesh. Her daughter Ahana recently got married to Vaibhav Vohra.