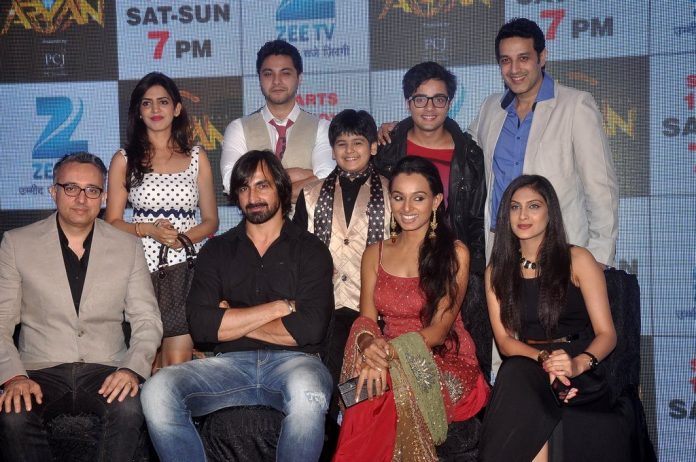 Zee TV's 'Maharakshak Aryan' show launched by actors.
TV actors came together to launch the new show 'Maharakshak Aryan' at an event in Mumbai on October 29, 2014. Those who were present at the occasion were actors Vikramjeet Virk, Rina Agarwal, Parineeti, Rishab Jain, Mishal Raheja, Aakarshan Singh, Reshmi Ghosh and Khilid Siddiqui, as well as Zee Programming head Namit Sharma.
Sharma commented, "Maharakshak Aryan is one of our most ambitious projects and aims to set a benchmark in the fiction thriller genre, as this kind of programming has earlier only been seen on the large screen."
'Maharakshak Aryan' is a super hero show and is a story about a college student named Aryan, who is not aware that he possesses superhero powers.