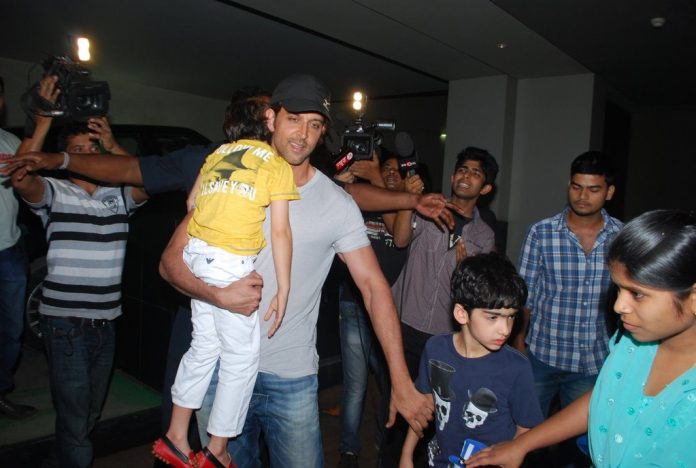 Bollywood couple Hrithik Roshan and Sussanne Khan officially end their marriage.
A family court has now granted Bollywood couple Hrithik Roshan and Sussanne Khan a divorce on November 1, 2014. Hrithik had announced his separation from wife Sussanne about a year ago.
Mrunalini Deshmukh, Hrithik's lawyer confirmed, "The court has granted divorce to both of them. It was a divorce by mutual consent." Sussanne and Hrithik got married 14 years ago and filed for a divorce in April 2014. The terms of the divorce have not been revealed.
They have two children Hrehaan and Hridan. On December 14, 2014, Hrithik had released a statement saying that his wife Sussanne decided to walk out of their marriage, whereas Sussanne in another statement said that they decided to call off their marriage on the basis of their own individual choices.
Hrithik and Sussanne got married in 2000 after being in a relationship for four years. Sussanne, the daughter of Sanjay Khan, knew Hrithik since the age of 12 as they grew up in Juhu in Mumbai. Reports of separation between the twohad surfaced even before the couple made it official.