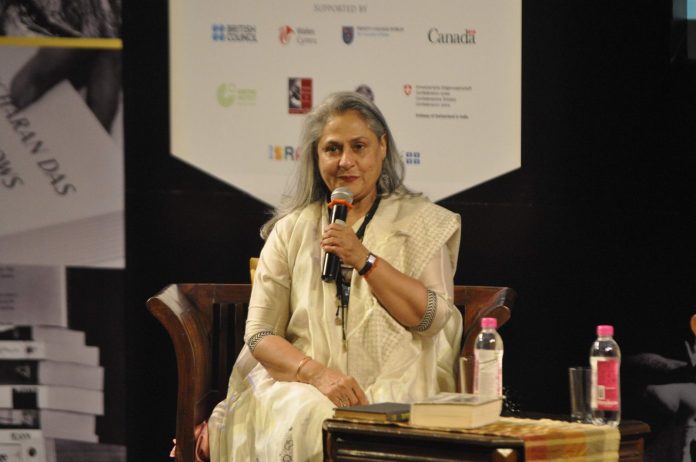 Veteran Bollywood actress Jaya Bachchan and Shobhaa De at Tata Lit Fest in Mumbai.
Veteran actress Jaya Bachchan and columnist Shobhaa De attended the Tata Literature Live! in Mumbai on November 2, 2014. The actress was seen having a conversation with author Siddharth Shanghvi. Jaya Bachchan shared memories of her childhood, where she grew up in Kolkata.
The actress was also quite open about at the time, she was uninterested in Satyajit Ray and did his movie 'Mahanagar' only because she was bribed with chocolates.
At the event, she also announced that next year, her fans will get to see her in a TV serial, that will be adapted from Gujarati literature.