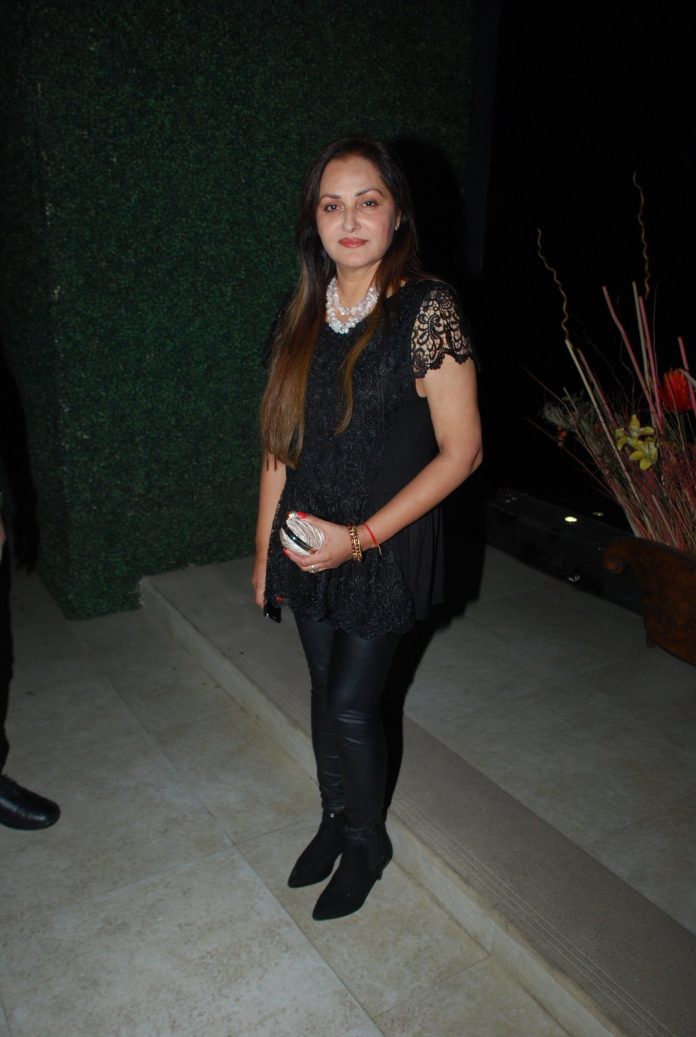 Bollywood actress Jaya Prada attends Dharmesh Darshan's party in Mumbai.
Actress-turned-politician Jaya Prada was seen at Dharmesh Darshan's party in Mumbai on November 10, 2014. She was a very famous actress in the 80s and 90s. She has worked in both Bollywood and Tollywood.
Prada is currently in a full time politician. In 1994, the founder of Telugu Desam Party (TDP) sent Prada an invitation to join their party on the eve of the assembly elections. Jaya impressed everyone and quickly jumped up the ranks.
The actress has worked in Tamil, Telugu and Kannada movies and was last seen in the movie 'Rajjo' in 2013. On March 10, 2014, she got a ticket to contest elections form Bijnor after she joined the RLD party.