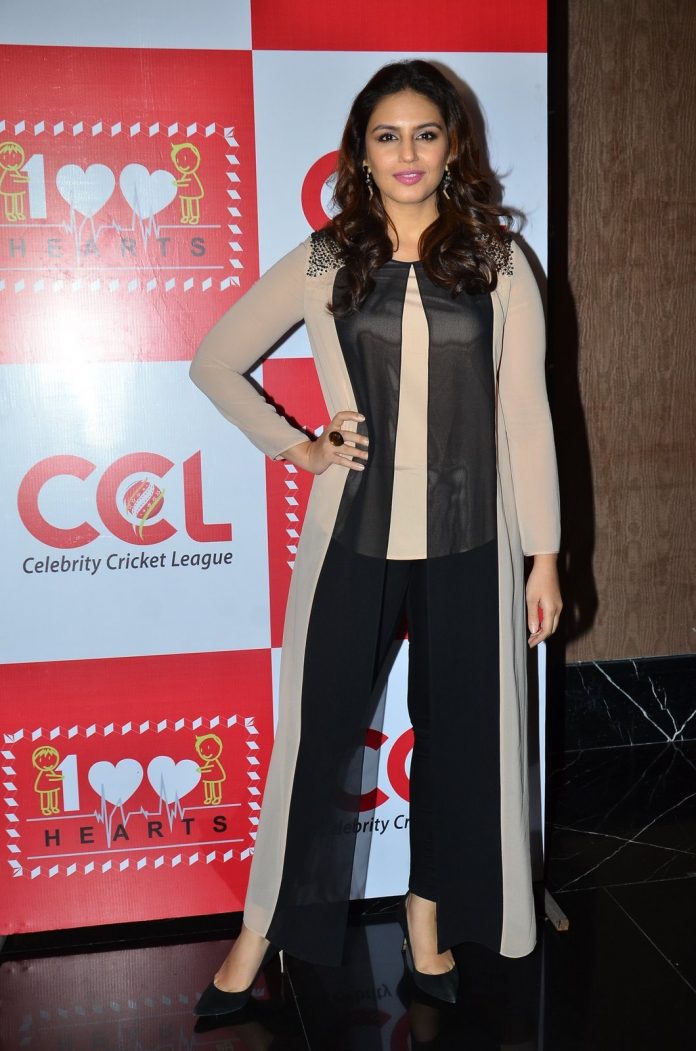 CCL's 100 hearts social initiative was launched by Huma Qureshi and Kajal Aggarwal.
Bollywood divas Huma Qureshi and Kajal Aggarwal attended the 100 hearts social initiative launch by Celebrity Cricket League at Palladium Hotel in Mumbai on November 14, 2014.
The event was also attended by Sohail Khan, Sunil Shetty, Sachiin Joshi and Manoj Joshi. The new initiative by CCL will sponsor surgeries of about 100 children who are suffering from heart ailments.
Qureshi interacted with the media and said, "I did not prepare a speech, but all I want to say is that a real hero plays from his heart, and there cannot be a better thing if someone plays for children's hearts."