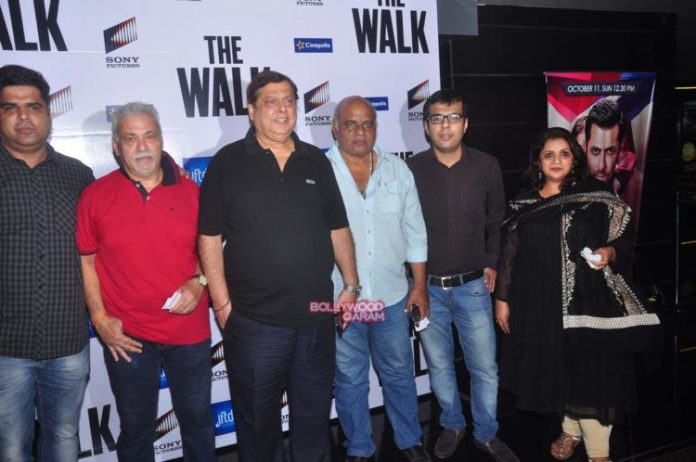 Bollywood celebs were snapped attending the special screening of the upcoming movie 'The Walk' a Fun Cinemas in Mumbai on October 7, 2015. The screening was hosted by Sony Pictures India and was attended by David Dhawan with wife Lali Dhawan, Madhur Bhandarkar, Neelima Azeem, Natasa Stankovic, Anees Baazme and Sharbani Mukherjee.
The movie is directed by award winning director Robert Zemeckis and is about the real life events of French high-wire artist Philippe Petit played by Joseph Gordon-Levitt.
Gordon-Levitt is known for his dare-devil stunt of high-wire walking between the Twin Towers of the World Trade Centre in new York City in 1974.
Photo Credits: Viral Bhayani