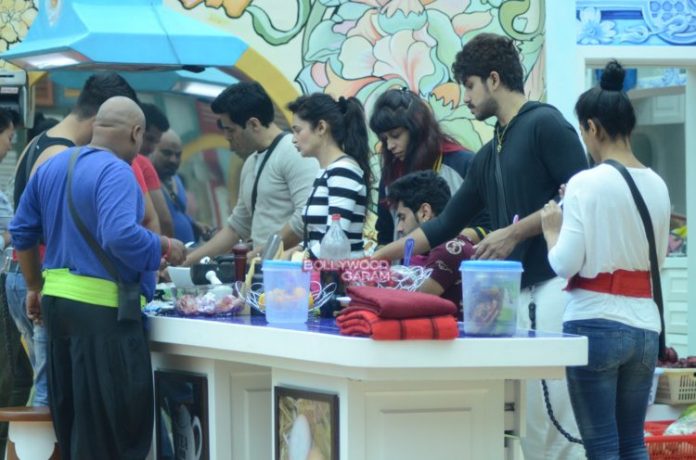 The drama has begun in the house of Bigg Boss as the contestants have been tied up and have already got their budget task. Day 2 of the show saw contestant Arvind Vegda sacrificing his health for the sake of other contestants in the house. Vegda realized that he snores loudly and disturbed the sleep of other contestants due to which he decided that he will go to bed only after other contestants go to sleep and keeps awake till then.
The contestants were woken up with the song 'Bachke Tu Rehna' indicating that the day ahead is not going to be easy. Bigg Boss announced the first budget task for the contestants and the first couple Roopal and Digangana were challenged by Prince Narula and Rochelle. The task demanded the contestants to face different fears.
On the other hand some of the love birds in the house were busy narrating their love story to other contestants. Rochelle and Keith were also seen recounting their love tale. Later in the day Vokas Bahl and Yuvika Chaudhary were seen discussing about the household chores and how everyone was pin pointing her for less participation.
The official contestants of the show include Roopal Tyagi, Kishwer Merchant, Digangana Suryavanshi, Aman Verma, Suyyash Rai, Rimi Sen, Yuvika Chaudhary, Vikas Bahl, Prince Narula, Rochelle Rao, Keith Sequeira, Mandana Karimi, Arvind Vegda and Ankit Gera.
Photo Credits: Bigg Boss