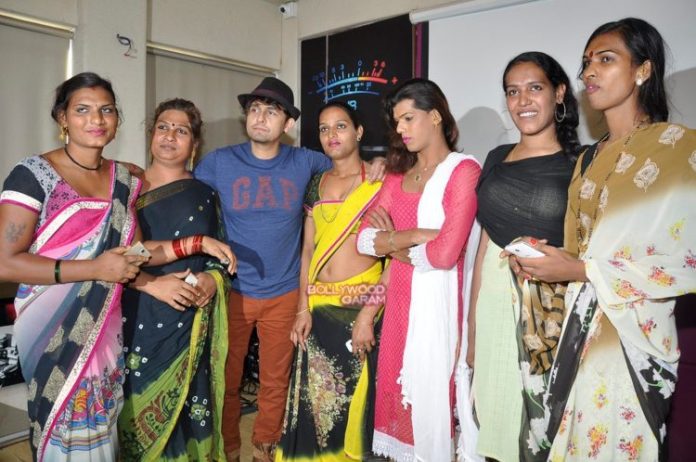 Bollywood singer Sonu Nigam launched the first transgender music group 6 Pack Band in Mumbai on January 5, 2016. Nigam also lent his voice for one of the songs from the band.
The singer interacted to the media and said, "We are taking one step at a time. There are total six songs. I felt very happy singing with them. They were singing my songs all the time, they have a very good vibe. I really enjoyed their innocence and child-like energy".
The band has six transgenders who have sung original songs which includes a cover version of Pharrell Williams hit 'Happy'.
Photo Credits: Viral Bhayani