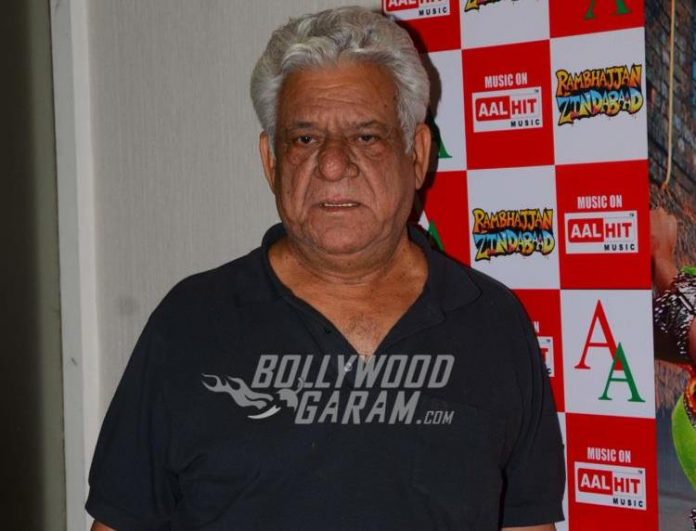 Om Puri Receives His Last Goodbye From The Film Fraternity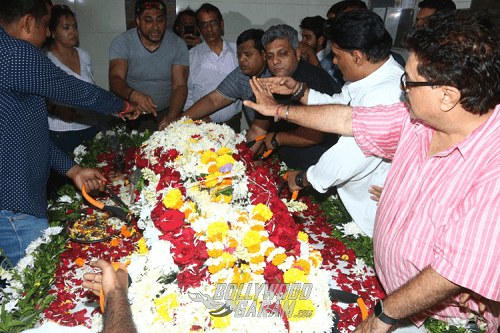 Veteran Bollywood actor Om Puri passed away in his sleep, at the age of 66 after suffering a massive cardiac arrest on January 6, 2017. The actor was found dead at his residence in Lokhandwala, Mumbai.
He returned home on Thursday evening from a film shoot but his door bell went unanswered on Friday morning. After several attempts, his driver raised an alarm and his house was broken into.
The sudden demise of the actor has left the entire industry in shock. Several actors and his colleagues took their social network accounts to convey condolences. The actor during his tenure in Bollywood did different roles and made a mark. The versatile actor is best remembered for some of his roles in the movies like Bajrangi Bhaijaan, OMG: Oh My God, Agneepath, Don 2, Dabangg, Ghayal, Hera Pheri, Singh is King. In his entire career, he featured in a total of 201 movies in Hindi Cinema. He even starred opposite British actress Helen Mirren in the comedy, The Hundred Foot Journey, in 2014.
"THOUGH I DID TRY TO RESIST COMMERCIAL FILMS FOR QUITE SOME TIME, I SUCCUMBED TO IT FINALLY AS MONEY WAS EQUALLY IMPORTANT AS ART," PURI WROTE IN HIS AUTOBIOGRAPHY.
Born in 1950, the actor kicked off his career in Bollywood in 1977 with the movie 'Godhuli'. Prior to this, he made his film debut in 1976 with the Marathi film Ghashiram Kotwal. In 1980, the actor received a Filmfare Award for Best Supporting actor for his performance in the movie 'Aakrosh'. Apart from Hindi movies, the actor has also tried his hands on Kannada, Marathi, Malayalam, Telugu and Punjabi movies. The actor also did an English TV series 'The Jewel In the Crown' in the year 1984. Om Puri also made his mark in some of the English movies like 'The Mystic Masseur', 'The Parole Officer' and 'Code 46'.
"But as an artist I never compromised on what I had to do on-screen, even if the film was not up to the standard." – from Puri's autobiography
The actor got married to Anu Kapoor's sister, Seema Kapoor in 1991 but their marriage ended in eight months. In 1993, Puri married journalist Nandita Puri and the couple was blessed with a son Ishaan (currently 19 years old).
In 2009, journalist Nandita Puri published a biography of her husband titled – Unlikely Hero Om Puri, which was rather scandalous and did not go down well with the actor. The book revealed some of the most intimate details of his personal life and he remarked saying his wife made him look cheap in the book. This eventually led to their separation.
In 2013, Nandita filed a complaint against Om Puri citing domestic violence after which, the two opted for judicial separation.
Puri was born in a Punjabi family in Ambala, Punjab and his father was in the Indian Army. The actor graduated from the Film and Television Institute of India, Pune. Apart from Indian films, the actor has also worked in various films produced in the United Kingdom and the United States.
He was awarded a Padma Shri for his contributions to Indian Cinema and later received an honorary OBE by the British Government for his contributions to British Cinema.
Bollywood celebrities poured out to pay their respects to Om Puri at his funeral –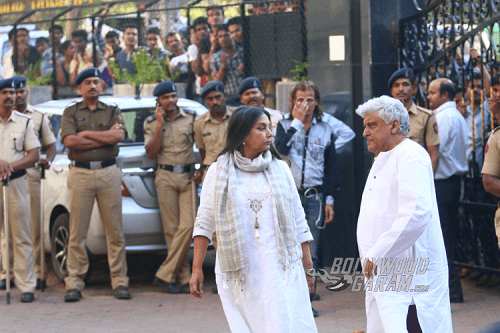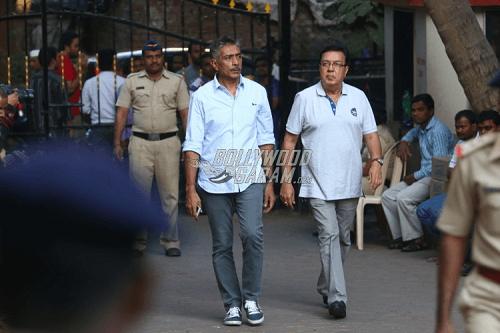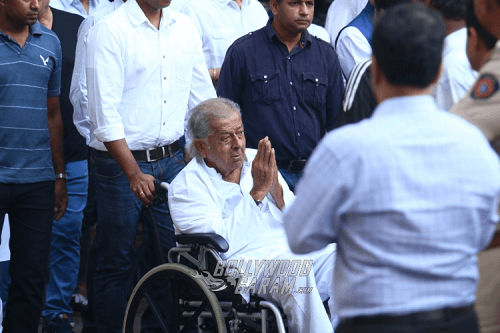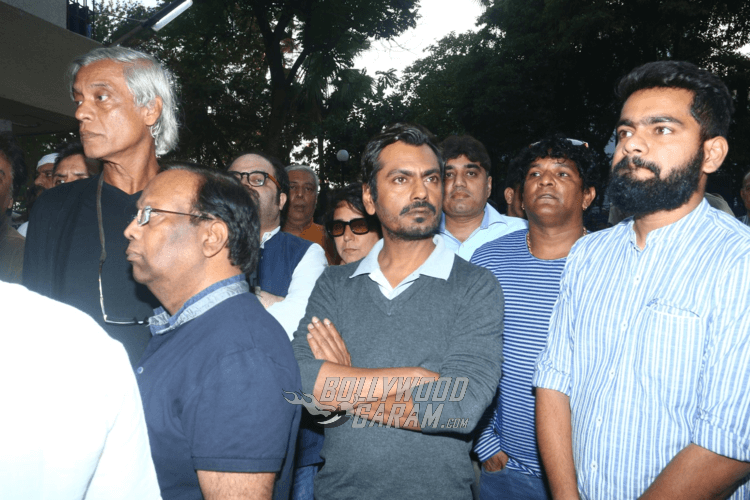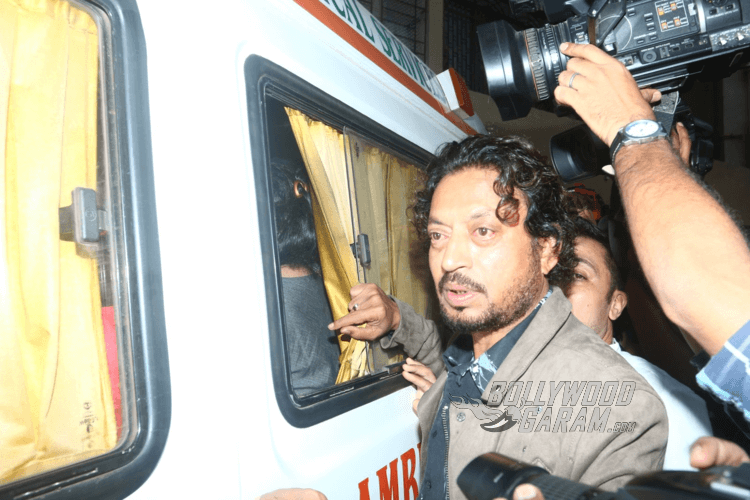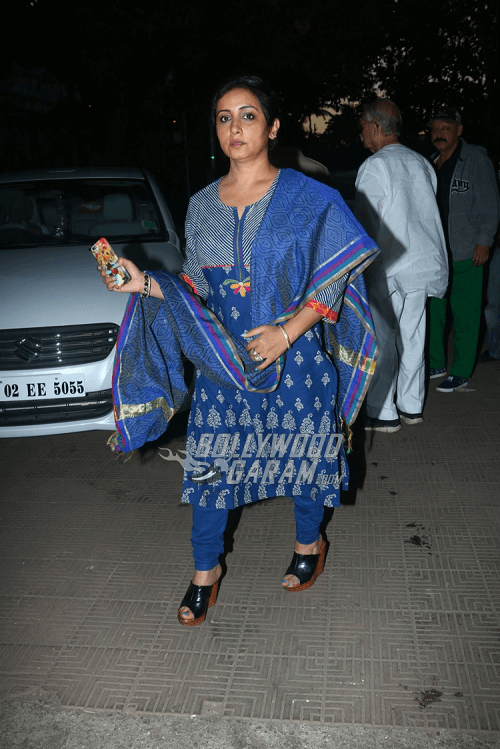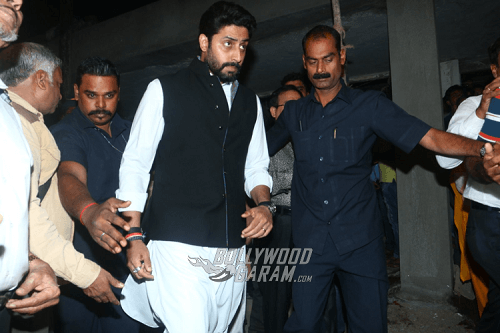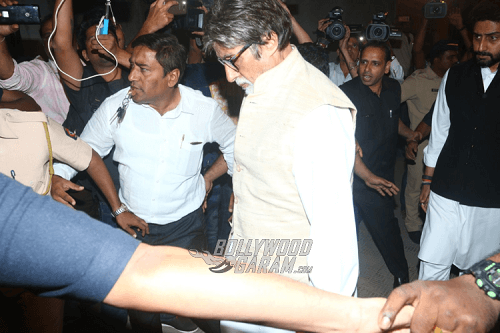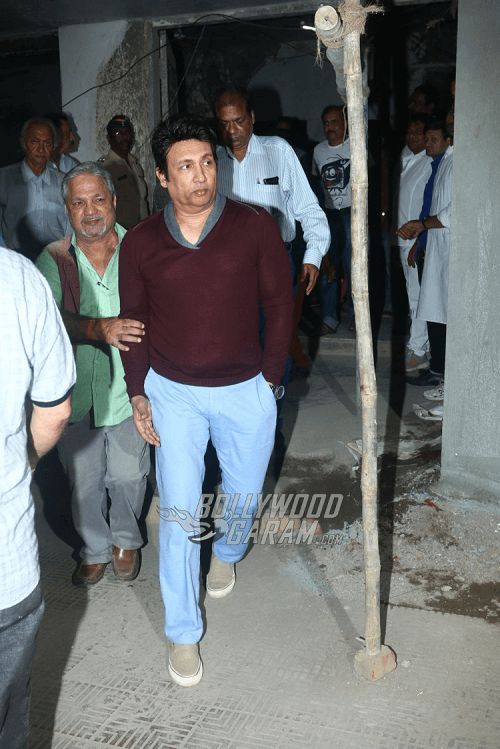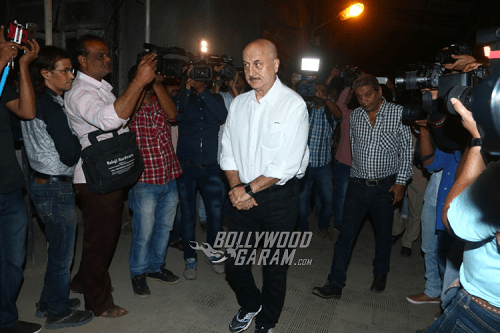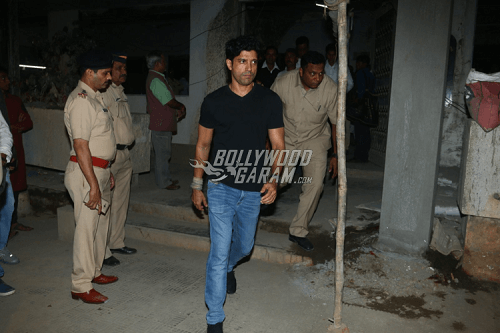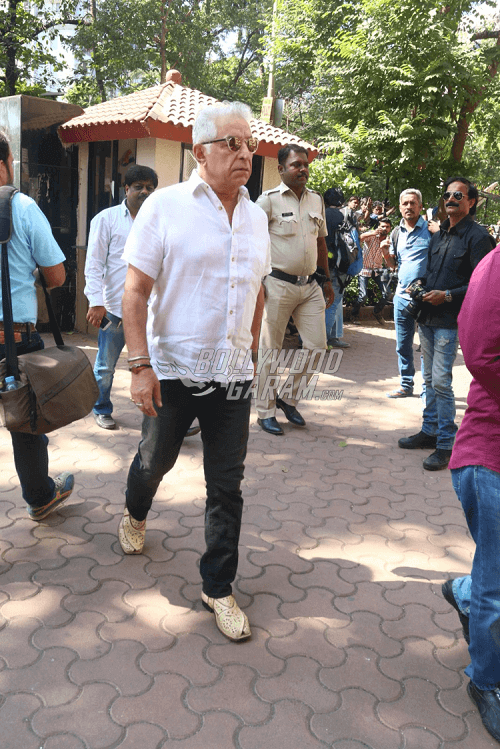 At the time of his death, the veteran actor was working on a Marathi film, 15 August Bhagile 26 January, which directed by Pitambar Kale and stars Manoj Joshi, Bhau Kadam, Kishori Shahane, Prema Kiran and Deepali Sayyed.
Photo Credits: Viral Bhayani