Dog rally supports Smita Thackeray at upcoming municipal elections
Movie producer and politician Smita Thackeray's Mukti Foundation organized a dog rally in Mumbai on February 12, 2017. The rally urged people to vote for the upcoming municipal polls. Thackeray, during the rally said, "We thought it's a great idea to remind people to vote through these angels".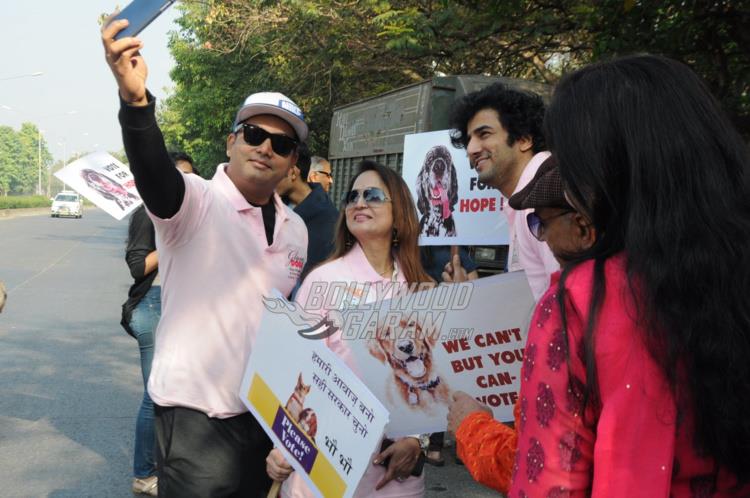 Apart from being a politician, Thackeray is known for being an animal lover. Her foundation's initiative for animal welfare is all set to be launched next weekend with a glamorous fashion show known as 'Furrever Friends' with designer Maheka Mirpuri.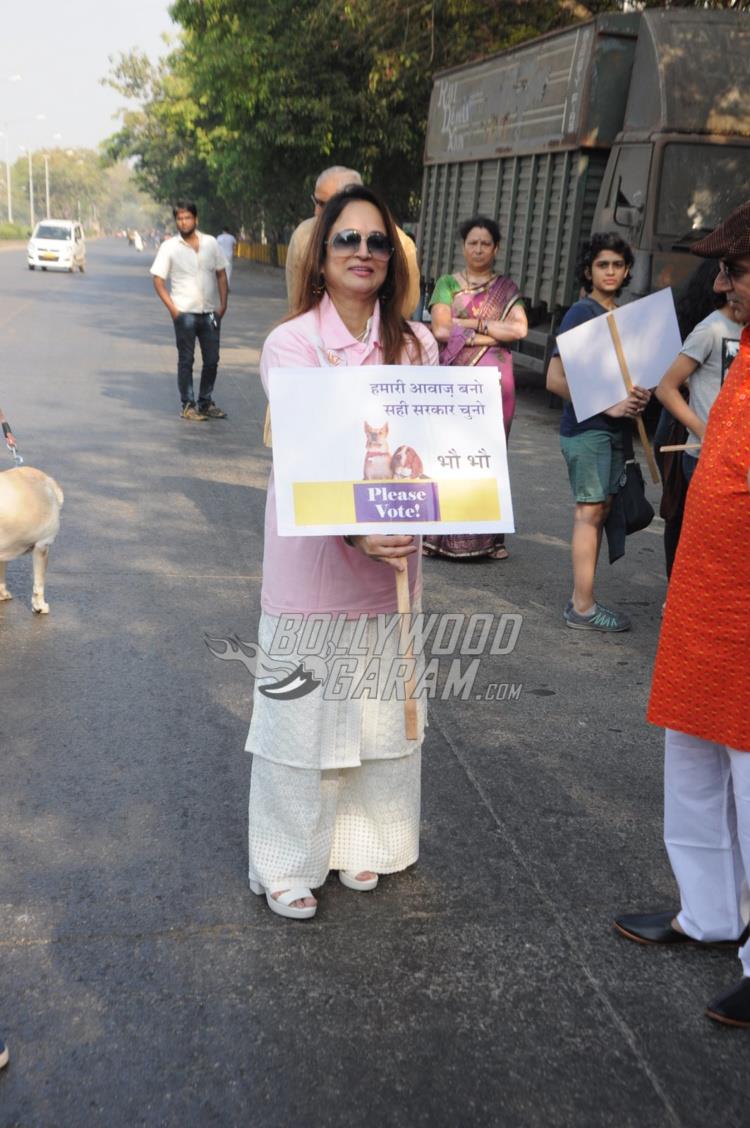 The foundation helps to creates awareness among the people for better facilities for pets and find solutions towards emitting the sufferings that animals face. The producer herself has three pooches and a cat called 'Bajirao'. Thackeray said, "The love that we receive from our pets is indescribable".
Thackeray took the time to mix charity with politics. While talking about pet care and animal welfare, the philanthropist also encouraged citizens to vote at the upcoming Mumbai Municipal elections. This is a crucial time for the city to pick right representatives who will imbibe values that help protect the environment for one of the country's most populated and polluted cities.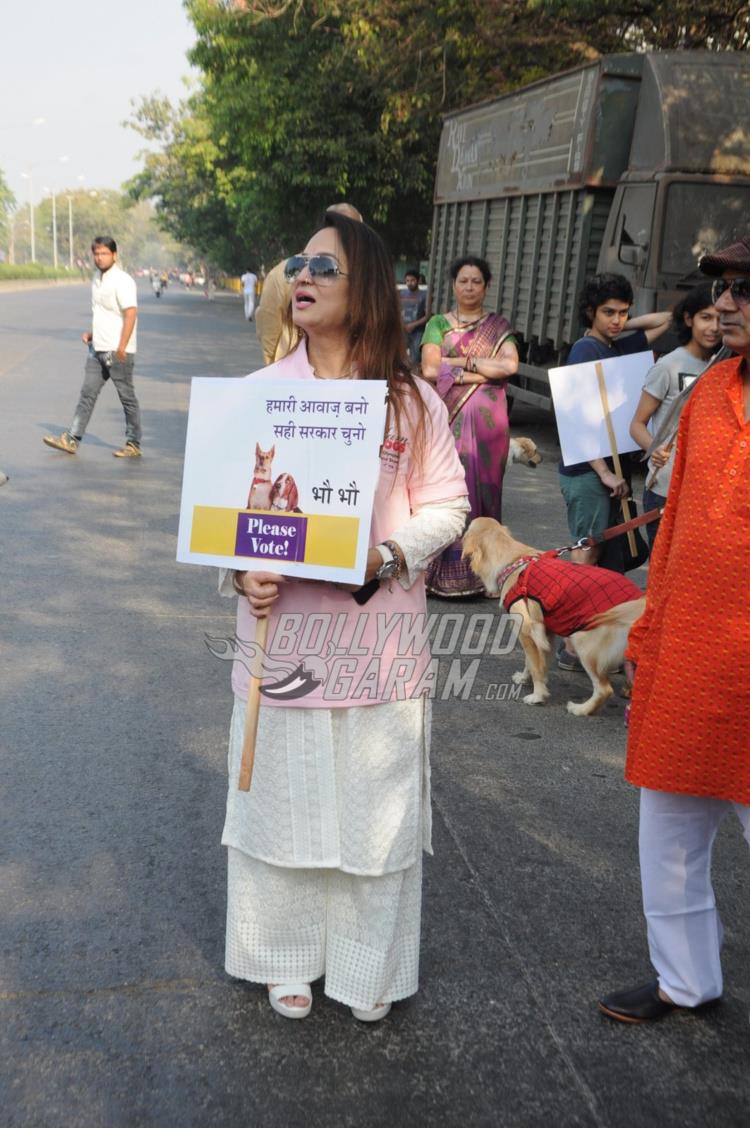 The fashion event to be held next week is expected to be attended by some of the animal lovers from Bollywood including Soha Ali Khan and beau Kunal Khemu, Priya Dutt, Bikram Saluja, Jimmy Shergill and others. The celebrities will be seen walking the ramp with their pets.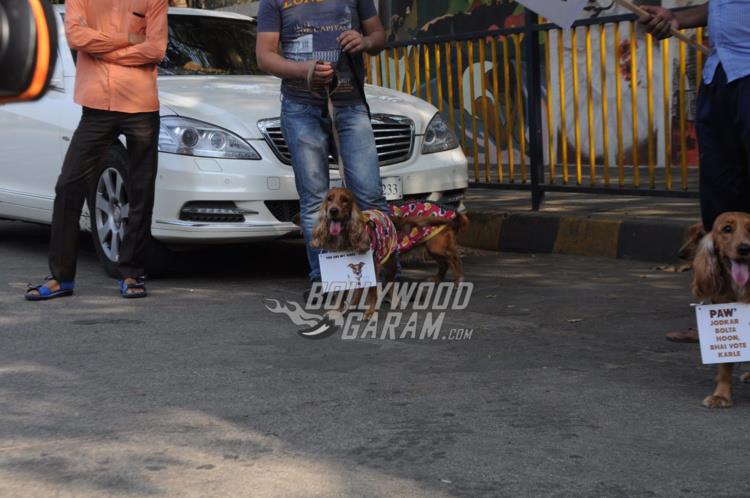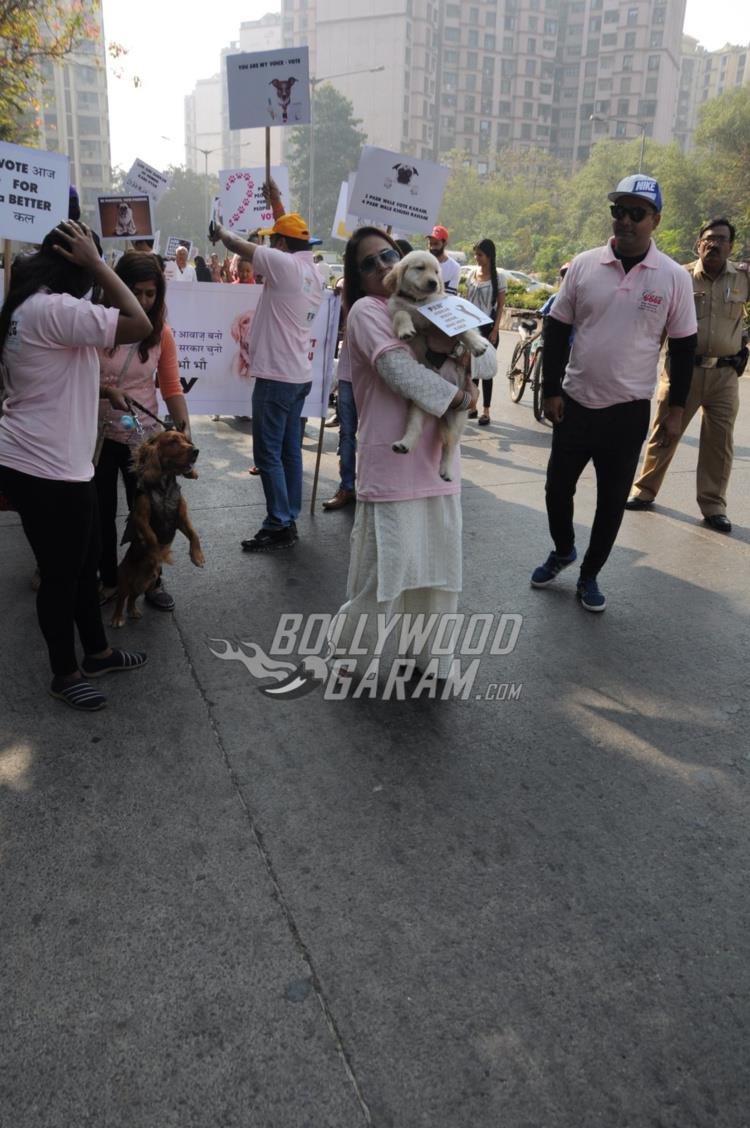 Photo Credits: Viral Bhayani