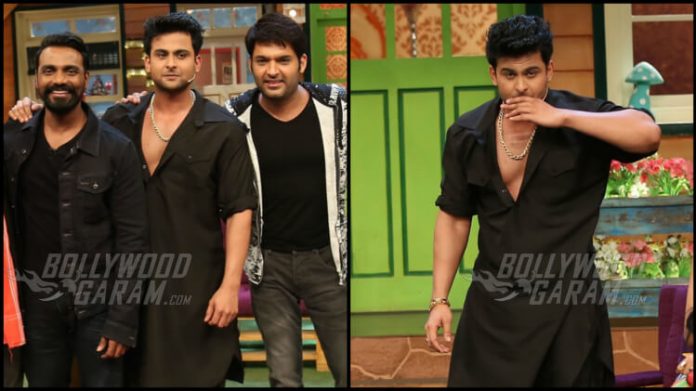 Mimicry artist, comedian and actor Dr. Sanket Bhonsale is the latest addition to Kapil Sharma's hit TV show
Actor and Comedian, Kapil Sharma is a well-known face in the Indian comedy scene. His much-watched comedy series, The Kapil Sharma Show is one of the most entertaining segments we have on local television, and the talented star knows how to keep his audience captivated with his antics. Another great part of the show is the regular appearances of some of Bollywood biggest celebrities, including Vidya Balan, Amitabh Bachchan, Varun Dhawan, Alia Bhatt and most recently, Anushka Sharma who made an appearance for the promotion of her new film, Phillauri.
And now, The Kapil Sharma Show has added a new fledgling star to its roster – Dr. Sanket Bhonsale, who is guaranteed to make you laugh!
In one of the show's latest episodes which features Remo D'Souza and Terence Lewis, Dr. Sanket managed to pull off a perfected caricature of bad boy Sanjay Dutt, that left everyone rolling on the floor in laughter. Even host, Kapil Sharma could not keep himself from having a good laugh!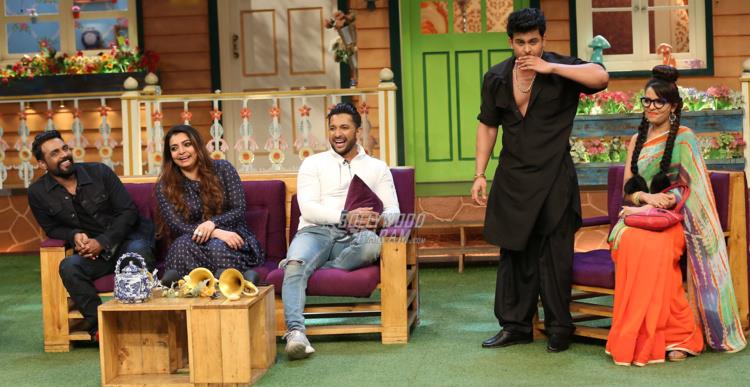 Sources from the production team said that the Sanjay Dutt mimicry act by Dr. Sanket Bhonsale was the highlight of the episode and all the guests had a great time!
Sanket, in an interview said, "It feels special to be a part of The Kapil Sharma Show as it is one of Indian television biggest shows. I am thrilled to receive a standing ovation and expect everyone to enjoy the show as always".
Meanwhile, Kapil Sharma has a lot in store for the audience. Stay tuned for the latest updates from what goes down at The Kapil Sharma Show, exclusively on Bollywood Garam.
Photo Credits: Viral Bhayani