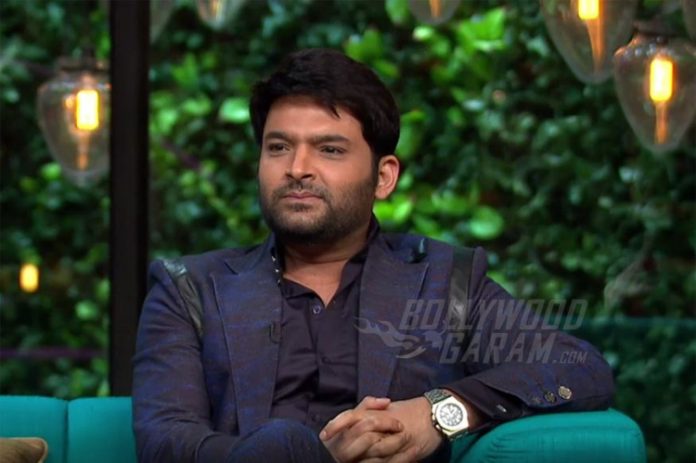 Comedian Kapil Sharma makes some interesting confessions on Karan Johar's talk show #KoffeeWithKapil
After tons of speculation from fans, the 'Koffee With Karan' episode featuring Kapil Sharma finally aired on March 5, 2017. People believed that this particular episode would never see the light of day, owing to a few controversies that were emerging from sources close to the show. This past Sunday, however, the television audience was treated to a hilarious show of host Karan Johar as he introduced the "very famous" Kapil Sharma to his couch. The comedian is a host of his own comedy show, The Kapil Sharma Show.
Staying true to his comedic persona, Kapil Sharma was happily cracking jokes the minute he sat down on the famed couch of 'Koffee With Karan'. He quipped that when he was initially asked to appear on the Star World talk show, he thought that both Karan and the makers of the show were playing a prank on him.
Here's to all of them who said this episode wouldn't go on air! Presenting @KapilSharmaK9! #KoffeeWithKapil pic.twitter.com/kWwL6wnDez

— Star World (@StarWorldIndia) March 5, 2017

In what would seem a bizarre truth to audiences, the comedian claimed that he was never a funny person. However, once he began attending college festivals, he felt the urge to do stand-up comedy, and immediately felt like that was his calling.
Another truth revealed by Kapil Sharma, which is no surprise to anybody, is that he does not know the English language properly, and only speaks in Hindi. As soon as the interview began, Kapil told Karan Johar that "I would like to say that my English is over here".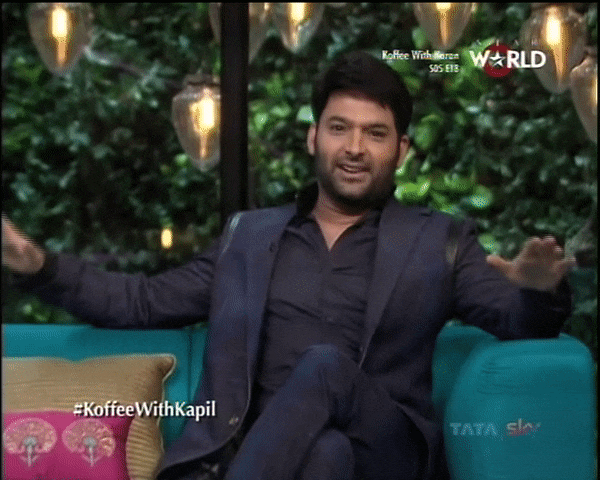 He also said that he happens to know 700 English words in total, and when prodded by the host, he said that the longest word he knows is 'apologize'.
The comedian asked if his episode would actually be aired on an English channel, and even took English lessons from the host, during the show.
.@KapilSharmaK9 shares a very important Twitter tip! #KoffeeWithKaran pic.twitter.com/HfkLoICu59

— Star World (@StarWorldIndia) March 5, 2017
As Karan Johar delved deeper into his guest's life, he questioned Kapil Sharma about whether he has any girlfriends, to which the comedian replied that he has "so many".
Lost in translation @KapilSharmaK9? #KoffeeWithKapil pic.twitter.com/Y5vFiCT8kx

— Star World (@StarWorldIndia) March 5, 2017
When asked about love, he said that he falls in love at least once a year, and that he has lost count of the number of times he has felt love.
In another confession, the funnyman said that he was once really scared when he got to know that Bollywood veteran Amitabh Bachchan would be making an appearance on his show.
And soon after his appearance on 'Koffee With Karan', Kapil Sharma tweeted the show, thanking them for inviting him as their guest.
Thanks for having me on #koffeewithkaran @karanjohar sir. It was a wonderful experience to sit on that couch.. was lil nervous but enjoyed

— KAPIL (@KapilSharmaK9) March 5, 2017
The host, Karan Johar, recently became a dad to twins via surrogacy.