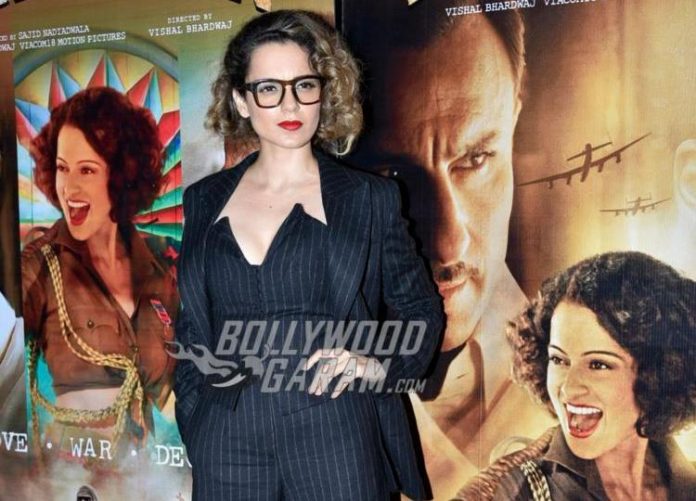 Kangana Ranaut uses the word 'nepotism' for Bollywood, Karan Johar responds by asking her to leave the industry
In the first major Bollywood celebrity feud of the year, it's the clash of the egos in this one. Producer and TV show host, Karan Johar and award-winning actress, Kangana Ranaut locked horns over a feud that started with the Tanu Weds Manu actress visited the Badrinath Ki Dulhania producer's TV show on Star World, Koffee With Karan Season 5.
Not particularly known to mince words, Kangana was very open with her personal opinion about Karan. She ended up calling him a "snooty flag-bearer of nepotism" and said that he is part of the 'film mafia'. She also brought it to his notice that the previous time she sat on his famous couch, he had poked fun at her use of the English language, and that it made her work even harder to better herself.
Though he, being the gentleman host that he is known to be, laughed it off at that time, he did comment on it while at the London School of Economics this past week. He said that she misused the word 'nepotism', without knowing the actual meaning of it, and that he was fed up of her constantly pulling the 'woman' and 'victim' card to get her way. He also gave her his own version of good advice, saying that if she didn't like the way things are in the industry, she should just leave.
Then Kangana took the opportunity to again call him out while in an interview with Mumbai Mirror, saying: "I can't speak for Karan's understanding of nepotism. If he thinks that it is restricted to nephews, daughters and cousins, I have nothing to say." She also dismissed reports that he allegedly doesn't want to work with her, as they have done a film in the past, Ungli.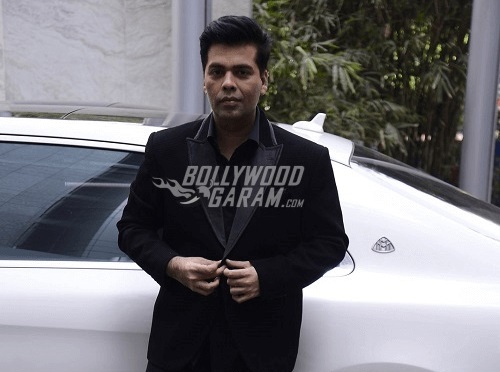 "I am also at a loss to understand how he gave me a platform by inviting me to be on his show. I've been on several platforms before with several global icons. To say he helped me voice my opinions is to discredit me as an artiste and a public personality. While I'd have blacklisted the channel [Star World] if something like this had happened, let's also remember that a channel wants TRPs and he is just a paid host."
Ouch!
And will she be leaving Bollywood, as directed by the Koffee With Karan host? "The Indian film industry is not a small studio given to Karan by his father when he was in his early 20s. That is just a small molecule. The industry belongs to every Indian and is highly recommended for outsiders like me whose parents were too poor to give me a formal training. I learnt on the job and got paid for it, using the money to educate myself in New York. He is nobody to tell me to leave it. I'm definitely not going anywhere, Mr. Johar."
As of now, Kangana's latest movie, Rangoon tanked at the box office, and "Mr. Johar" is yet to fire back. The ball is in his court now!
We'll just be sitting here, ready with our popcorn to catch this real-life drama between the two. We'll keep you posted on the ongoing Kangana Ranaut-Karan Johar feud.