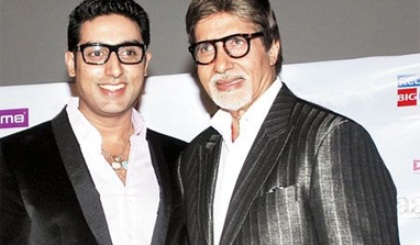 Bollywood star Abhishek Bachchan successfully avoided offers of remaking his father's films until now. However, the actor will soon be seen in the remake of Amitabh Bachchan's 'Do Aur Do Paanch'.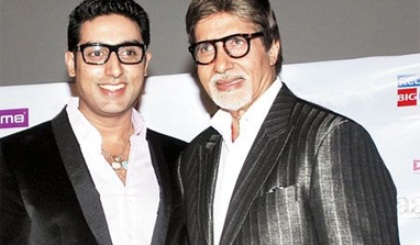 Junior Bachchan had surprisingly agreed to do the flick and filmmaker Kunal Kohli is eager to make full use od this. While remaking 'Do Aur Do Paanch', Kohli is keen on signing Abhishek Bachchan for Amitabh Bachchan's role.
There have been many times when Abhishek has been offered roles which had made his father famous. However, the actor had not given in to such offers, as he felt that no actor, including himself could do justice to the iconic roles played by his father. Now it seems that Kunal has managed to convince the 'Players' sar. In recent times, Abhishek has established himself in the comedy genre.
Kohli's movie is a story about two con men, which had originally starred Shashi Kapoor, along with Amitabh Bachchan. Reports say that that Bobby Deol has also been roped in to play Shashi Kapoor's role. The movie is expected to be directed by newcomer Akshaye Puri, who is a maternal cousin of designer Manish Malhotra and actor Varun Dhawan.