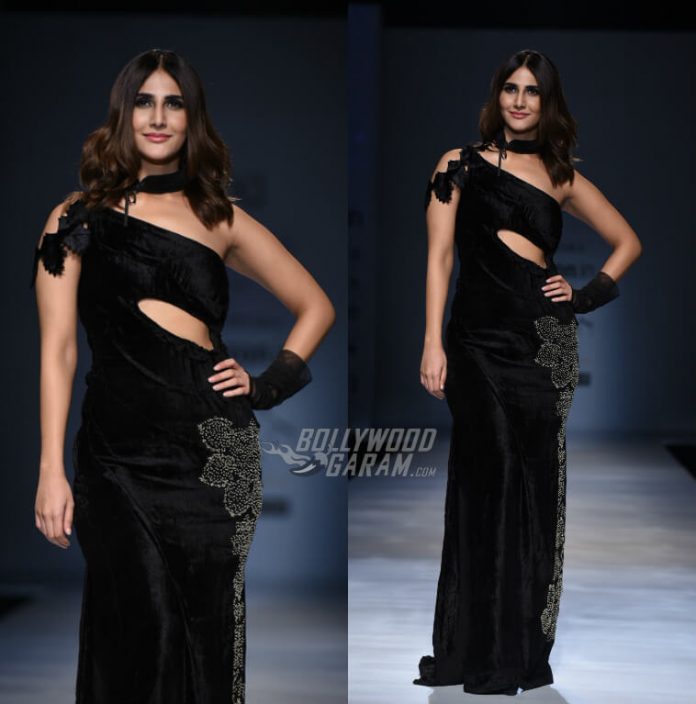 Vaani Kapoor grabs everyone's attention on the ramp in a gorgeous Rina Dhaka outfit on Day 2 of AIFW 2017
Day 2 of the Amazon Indian Fashion Week 2017, saw Vaani Kapoor turn showstopper for designer Rina Dhaka in New Delhi on March 16, 2017. The 'Befikre' actress dazzled on the ramp in a full black outfit and won several hearts. Vaani finished her look with minimal accessories and carried her outfit with grace.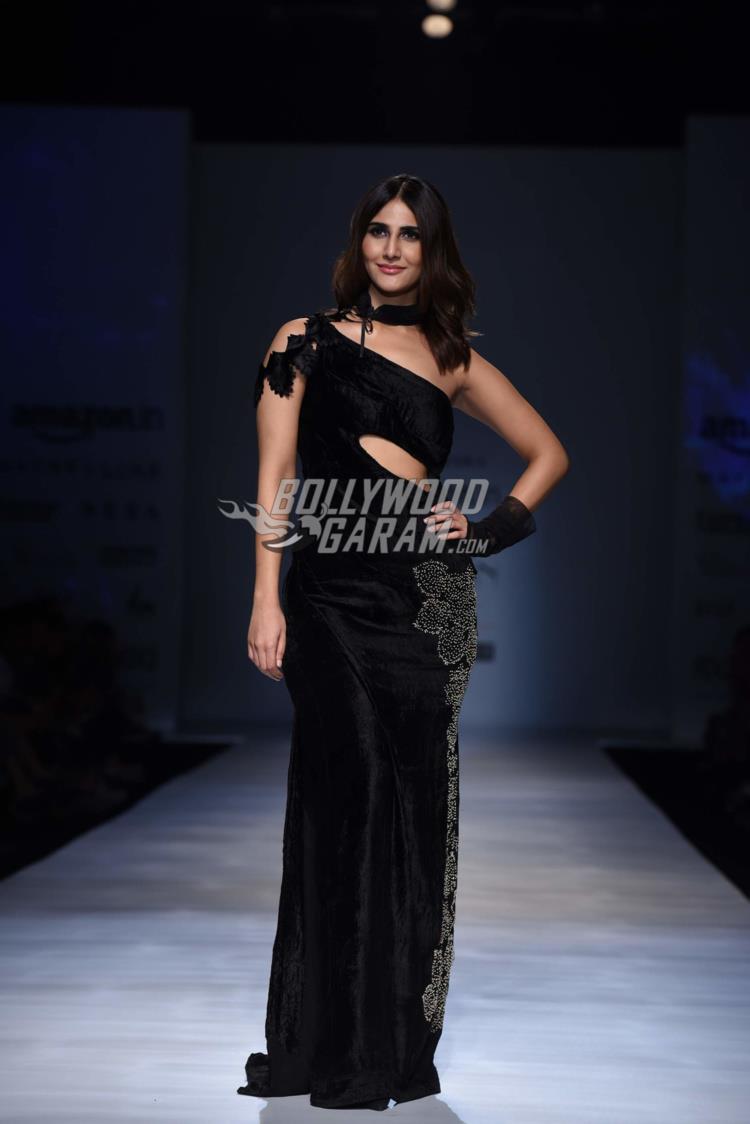 The designer created an amazing outfit – a black faux fur gown with embellishments on the side. The actress at the event said, "I feel very honored to be able to wear a creation by Rina Dhaka. In January, I was a part of the launch for the Honor mobiles. So this follows." Vaani, while talking about her fashion sense said that it is very basic and that does not include any strong notions about anything.
Rina's collection on the ramp saw sequins, velvet lapels, layered outfits, plaid jackets, crochet mesh, long gowns, knitted jackets and more. While talking about her collection Rina Dhaka said that it is all about dark romanticism.
Talking about the showstopper, Vaani Kapoor, after attending the nykaa.com Femina Beauty Awards 2017 held in Mumbai, she immediately rushed to New Delhi to be a part of the fashion show. Vaani has always managed to make an impressive appearance with her charm and has also proved her acting skills in her movie 'Befikre'. The actress showed off some great moves in the movie in which she played a lead role, opposite Ranveer Singh.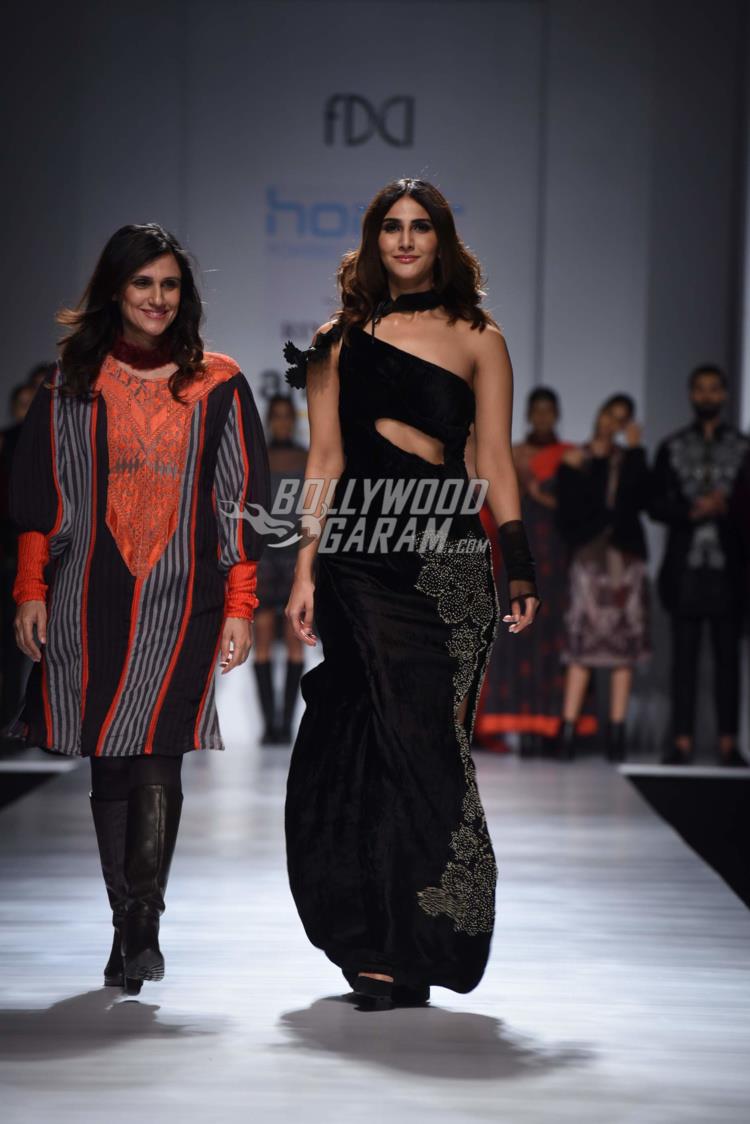 More pictures of Vaani Kapoor from Amazon India Fashion Week Autumn/ winter 2017 –
Vaani Kapoor Turns Showstopper for Rina Dhaka at AIFW Autumn/Winter 2017
Hit next to check out Rina Dhaka's entire 2017 Autumn/Winter Collection.