Bollywood celebrities Shahid Kapoor and Taapsee Pannu talk about woman empowerment at India Today Woman Summit 2017 in Delhi #AbSamjhautaNahin
The India Today Woman Summit 2017 Awards is currently being held at ITC Maurya, Delhi today. The day long Summit is aimed at discussing issues related to women empowerment and societal reforms to strengthen the position of women. Indian gender equality activists and reformist debated if there is ever going to be a Uniform Civil Code of Conduct in India.
This year, panelists at the India Today Woman Summit 2017 include acid attack survivor Laxmi Saa, paralympics champion Deepa Malik, women rights activist Mumtaz Sheikh, Bhartiya Muslim Mahila Andolan founder Zakia Soman and writer Samhita Arni. However, several Bollywood personalities too will be seen taking a stand on women's rights and empowerment issues including Swara Bhaskar, Twinkle Khanna, Taapsee Pannu, MP Hema Malini, Sanya Malhotra, Richa Chadda, Gurbani Judge and Jasleen Royal.
Shahid Kapoor at India Woman Summit 2017 talking at – The Perfect Co-Star in Reel and Real Life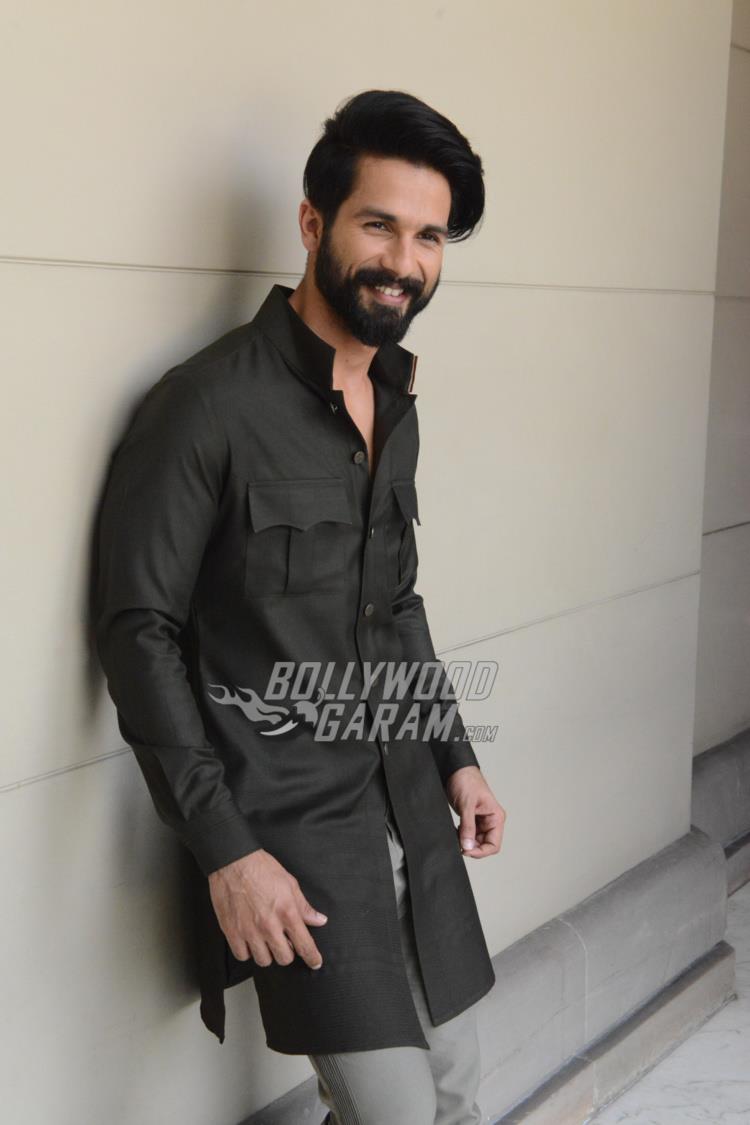 Actor Shahid Kapoor is the only male exception speaking at the Summit today. He will be giving a 30 mins long talk on women empowerment in the film industry and insights into how a feminist man's mind works.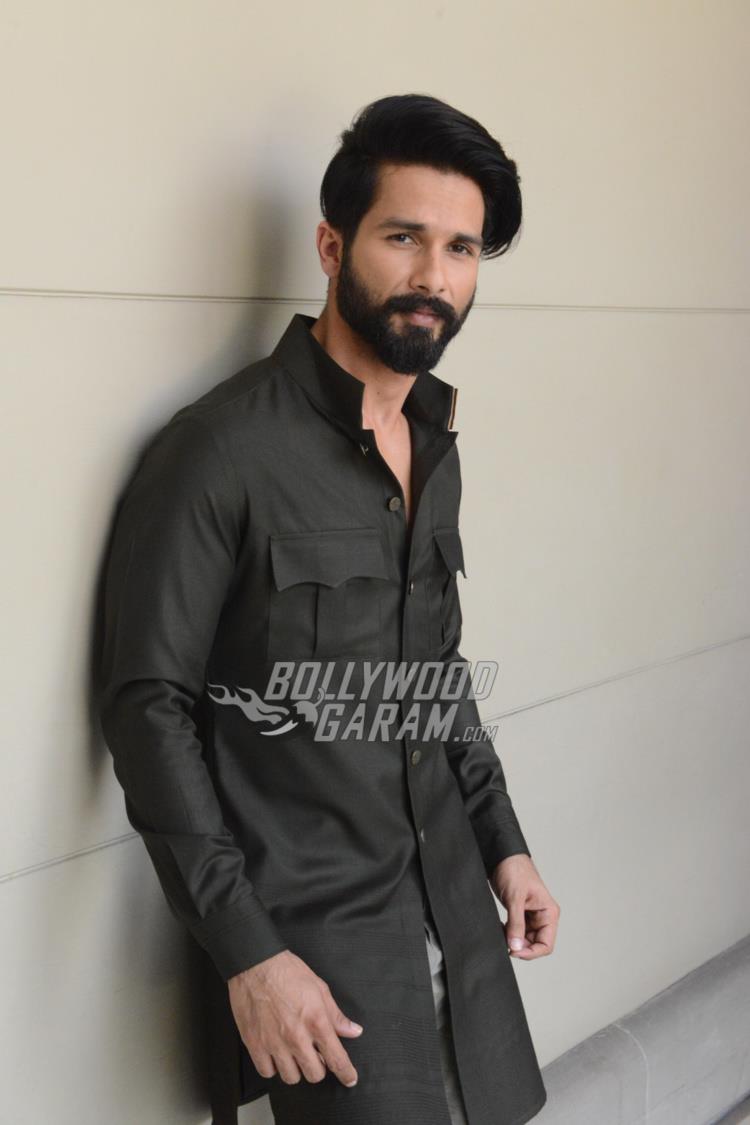 Shahid talked about his daughter Misha, wife Mira and about his first experience as a parent. Later he moved on to how he draws a line between being a feminist and appeaser by saying that if he did not agree with something Mira said or did in public, he would probably not defend her. He even spoke about his experience with arranged marriage and heartbreak and co-existence of men and women in the work space.
Taapsee Pannu at India Woman Summit 2017 talking at – Fight Like a Girl,Punch Like a Woman
Taapsee Pannu, at the event looked great in a beige skirt paired with a white crop top and a long blue embroidered jacket. The actress was all smiles for the shutterbugs. Taapsee was last seen in the movie 'The Ghazi Attack' and is currently looking forward towards her upcoming movie 'Naam Shabana' which is the sequel to the movie 'Baby' and releases on March 31, 2017.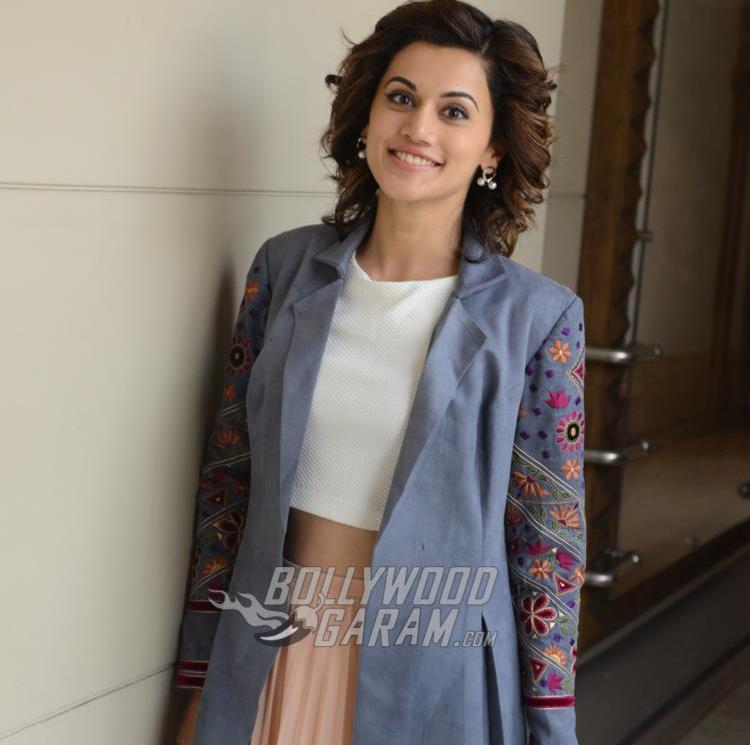 Taapsee gave a 20 mins long talk on how she never wanted to be a typical heroine and fearing having stereotypical tags attached to her image as an actress. She moved on to talks about how growing up learning martial arts, she wondered why 'hitting like a girl' was an insult/ a sign of weakness. Along with moderator Padmaja Joshi, the actress even touched upon mental trauma of being molested and how women need to battle the thought of  – 'how could this happen to me', and instead fight back!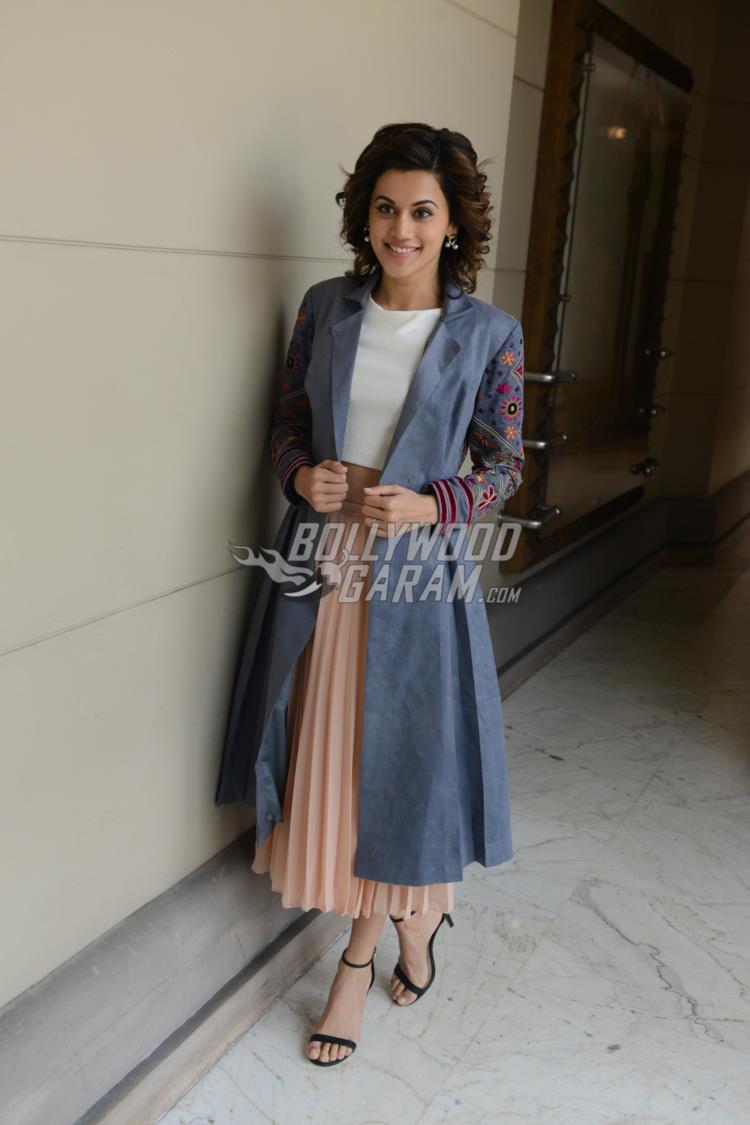 See all the pictures of Shahid Kapoor and Taapsee Pannu from India Today Woman Summit and Awards 2017 –
Stay tuned for more live updates from India Today Woman Summit 2017 exclusively on Bollywood Garam.
Photo Credits: Viral Bhayani