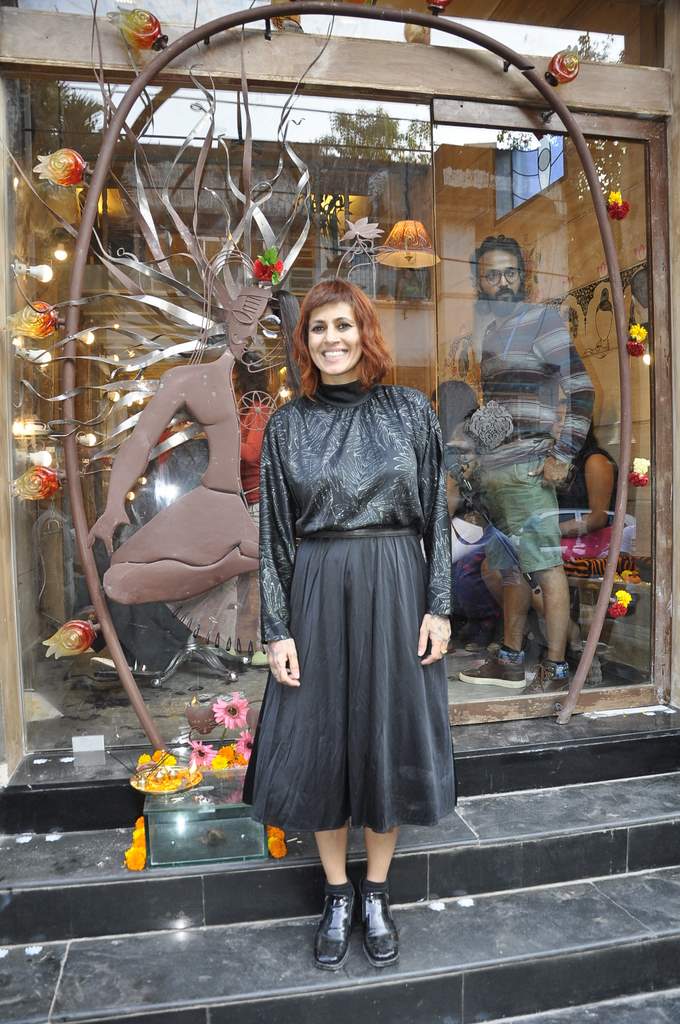 The Internet is asking questions about two successful women – VJ Bani and Sapna Bhavnani – and their relationship
In the day and age of free Internet and expression, there are mixed reactions emerging about the so-called "kiss" that was apparently shared by VJ Bani and celebrity hairstylist, Sapna Bhavnani. The controversy began when the latter began posting what many conservative citizens of the country would consider "provocative" – a short video of what appeared to be the two locking lips.
The two celebs have been best friends for ages now. Their common love for women's true freedom of self is what brought them together. Sometimes, they like to share their moments together in the form of art, artistically celebrating the female body and energy. In fact, Sapna Bhavnani has grown up always feeling like the outcast, having been different since childhood spent in Mumbai's popular suburb, Bandra. She has even openly come out as bisexual, meaning that she does not distinguish between male and female. Having been a victim of rape while she was a student in the United States, this woman has come out powerful and stronger even with the shame attached to who she really is. And she couldn't be bothered about the naysayers.
VJ Bani has also faced issues with body image, seeing that she is more "muscular" than the average woman. Her time spent in the gym is meant to empower her, not embarrass her for her the physicality that she is proud of. At an event, the famous VJ had even spoken about it. "Why can't I look at you and say that you are beautiful and mean it, rather than thinking, 'yaar yeh sundar toh lag rahi hai but isne kuch toh karaya hoga'. Can we get over this?" The star has been dating Yuvraj Thakur for a while now, and though rumors have been circulating that they have broken up, Bani continues to diffuse such news.
The short video is not being posted here, but here is one, of many Instagram images by Sapna Bhavnani with Bani J.
The Internet at large is asking questions about whether Sapna Bhavnani and Bani J are dating. Their social media images show that yes, they share a very close bond with one another. But no, it really is no one else's business what successful women in 2017 are doing with their personal lives. And that's that. No matter what their sexual orientation or personal choices, we wish them all the very best in life with success and nothing less!