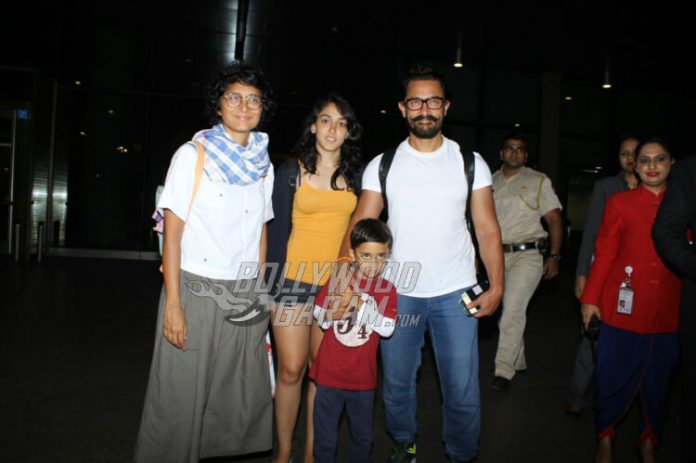 The good-looking family of Aamir Khan snapped at the airport
Reluctant star, Aamir Khan likes to keep his private life to himself. Though he is considered one of the biggest stars in Bollywood, you will rarely find anything published about his family. Until now. We've finally managed to catch the Khan-daan at the airport – and let's just say that they are a gorgeous bunch!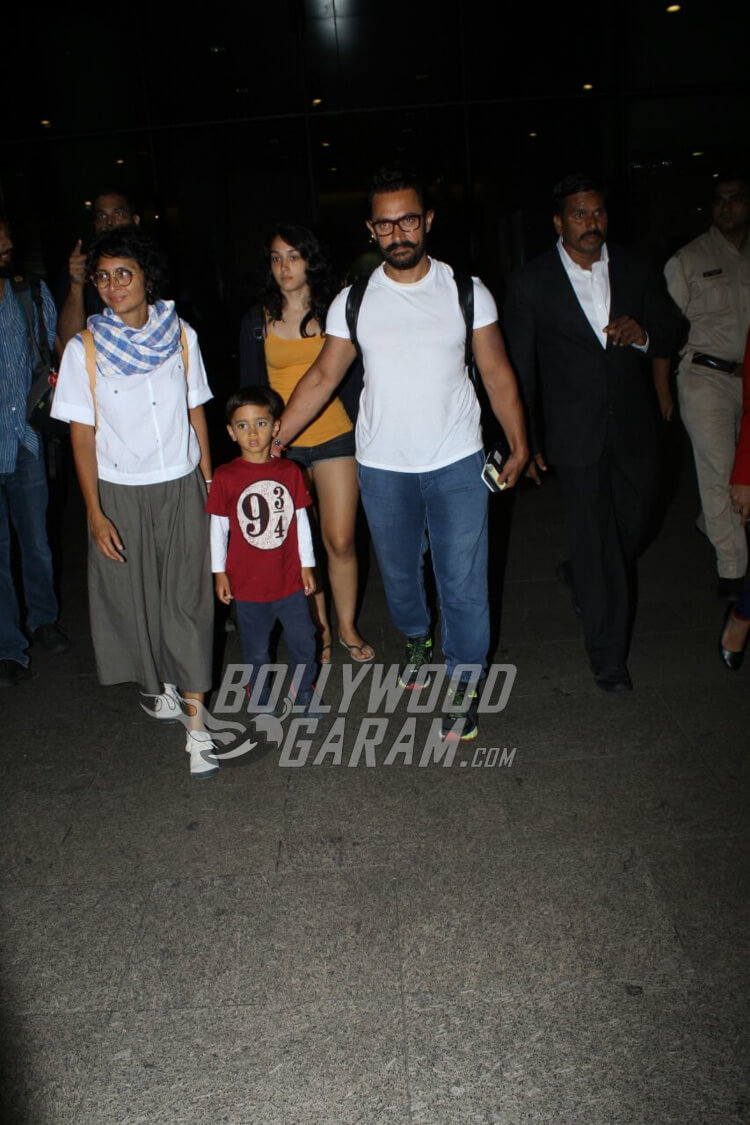 Wife, Kiran Rao was snapped in a white shirt and comfy khakhi pants with a scarf. Eldest and only daughter Ira was seen in shorts and a mango yellow tank top, while Aamir chose to match his wife, also donning a white t-shirt and jeans. And let's not forget the little one, son Azad Rao Khan, who looks like a carbon copy of his mother! The cute child wore a red Harry Potter theme t-shirt. Only he seemed a little fazed by the onslaught of hounding media!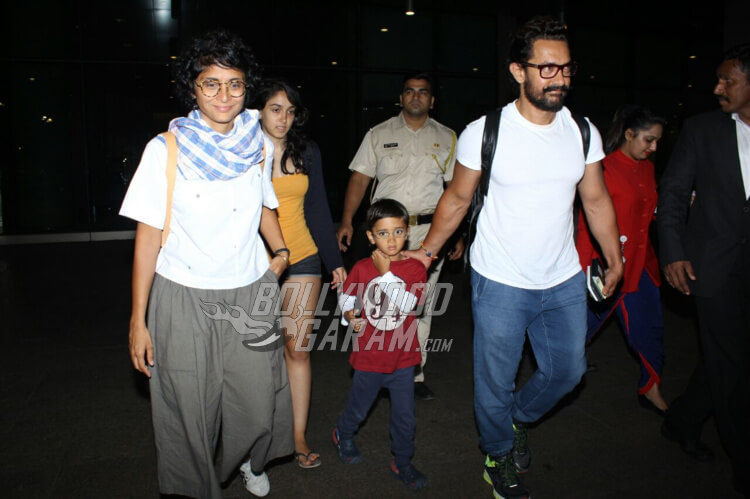 The only one missing in this picture-perfect moment is his eldest son, Junaid Khan. Aamir shares two children with his ex-wife, Reena Dutta. He and second wife, Kiran Rao had Azad through artificial insemination. The process involves a surrogate mother who is impregnated with contributions from both parents. The child is then birthed through the surrogate mother, but has the DNA of the original contributing parents. Till date, the identification of the surrogate mother for Aamir Khan's child has been kept a secret.
Aamir Khan and Kiran Rao, though, make a power couple. Apart from their immense contributions to Indian cinema, they are also active socialists and activists. Aamir has tried his hand at social issues, like his show Satyamev Jayate. Behind the scenes, the couple have started their own NGO, the Paani Foundation, that helps with at-risk Indian farmers.