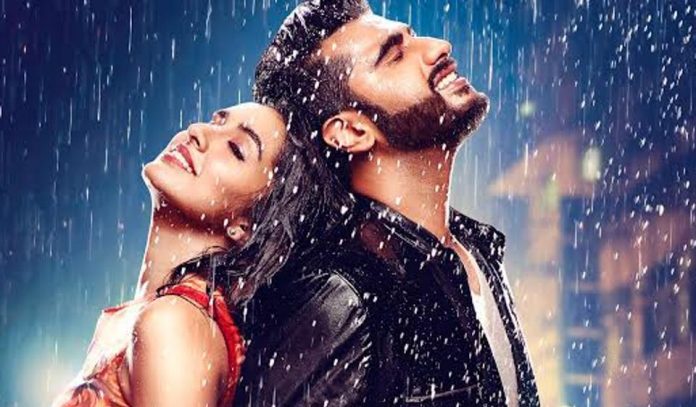 The Shraddha Kapoor and Arjun Kapoor starrer's first official movie poster has been released
Shraddha Kapoor and Arjun Kapoor, took to twitter to unveil the official movie poster of their much awaited film, Half Girlfriend. Directed by Mohit Suri, the two play the character of Riya Somani and Madhav Jha, respectively in the movie.
A journey well begun is half done !!! Sharing the first poster of #Halfgirlfriend a film very close to my heart can't wait for #19thMay pic.twitter.com/lQo5A4U7Yz

— Madhav Jha (@arjunk26) March 28, 2017
Interestingly people have noticed the poster's stark resemblance to that of Ashiqui 2. The poster looks like a reversed version of the Shraddha Kapoor and Aditya Roy Kapur starrer.
Talking about the movie on it's poster launch, Director Mohit Suri said, "A love that may be somewhere in between, but a love that still is unconditional. It's a take on the unexplored, Grey area of relationships today. What also makes it special is a collaboration between me and Ekta after Ek Villian."
Produced by Balaji Motion Pictures, Mohit Suri and Chetan Bhagat, Half Girlfriend is a Hindi romantic comedy based on a novel written by Chetan Bhagat.
Talking at the poster launch about how the idea of creating Half Girlfriend was born, the author said, "As I observe young people, I saw a lot of situations where people were more than friends but not quite in a Relationship. When you find someone special but you are not yet fully together. I felt there was something needed between a friend and girl friend. Hence, Half Girlfriend was born."
Recently, Chetan Bhagat shared a still from the movie on his twitter account, unveiling shraddha Kapoor's first look from the movie.
Totally engrossed in the game. @ShraddhaKapoor's exclusive still from #halfgirlfriend. Don't miss the cool sporty hair-do! pic.twitter.com/0ZRdgS2U5g

— Chetan Bhagat (@chetan_bhagat) March 27, 2017
Even Arjun Kapoor took to his Twitter account to unveil his look from the movie. The account currently goes by the name of Madhav Jha, the name of his character from his upcoming movie. Check it out –
Playing it up for my #halfgirlfriend ! #19thMay pic.twitter.com/OIVPOLxHld

— Madhav Jha (@arjunk26) March 22, 2017
Half Girlfriend releases on May 19, 2017.  Stay tuned to catch a glimpse of the movie's official trailer!