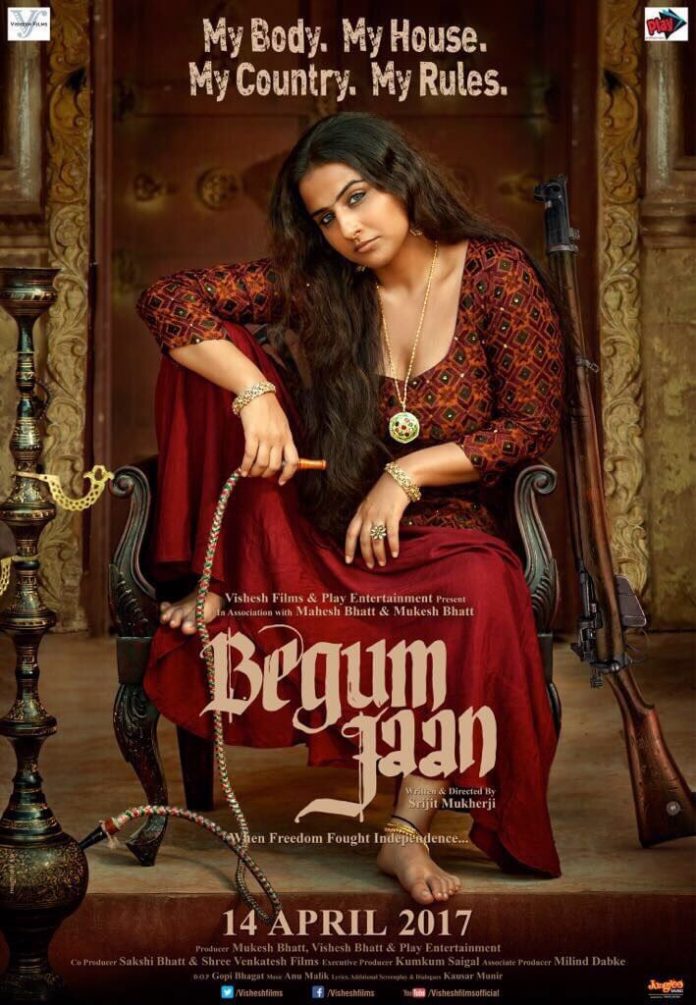 Vidya Balan starrer Begum Jaan has not been given the green signal in Pakistan, yet
The trailer for the Mahesh Bhatt historic drama, Begum Jaan has been receiving all the possible rave reviews from critics. The storyline of the film is based on a true story of a thriving brothel which is threatened by displacement owing to India-Pakistan partition in 1947. As the story line goes, the line of partition is slated to pass right through the brothel and residents are given a period of 30 days to vacate, failing which the government official threaten to take action. Makers of the movie claim it to be based on a true story and it's a remake of the Bengali movie, Rajkahini.
However, according to recent reports by leading daily ToI, the movie will not be released in Pakistan due to political reasons. It is being suggested that Begum Jaan portrays the country in a negative light, which has not gone down well with Pakistan's censor board.
Producer Mahesh Bhatt has even filed a written appeal with the Pakistani government to pass the movie. He is yet to receive a response to his appeal. While talking about their appeal to Pakistani government, Vishesh Bhatt shared that, "Pakistan is in a kind of a limbo kind of a state in general, because of various reasons. We're in talks, but as of now there's no confirmation from there, thanks to the political situation."
It is being speculated that the strained political relations between the two countries is another reason why movies like Raees, Begum Jaan, Jolly LLB 2 and Neerja have not been cleared for release in Pakistan.
While talking about Begum Jaan, producer Vishesh Bhatt said, "Begum Jaan is a film that belongs to the subcontinent. It's based on the pre-independence concept, so in that sense, it belongs to the audiences in both the countries. Our idea is to reach the maximum number of people, but we're evaluating it in terms of the political situation."
Begum Jaan releases in India on April 14, 2017. Stay tuned for more updates on the much awaited Vidya Balan starrer exclusively on Bollywood Garam.
Featured image credits – Vidya Balan Official Twitter Account