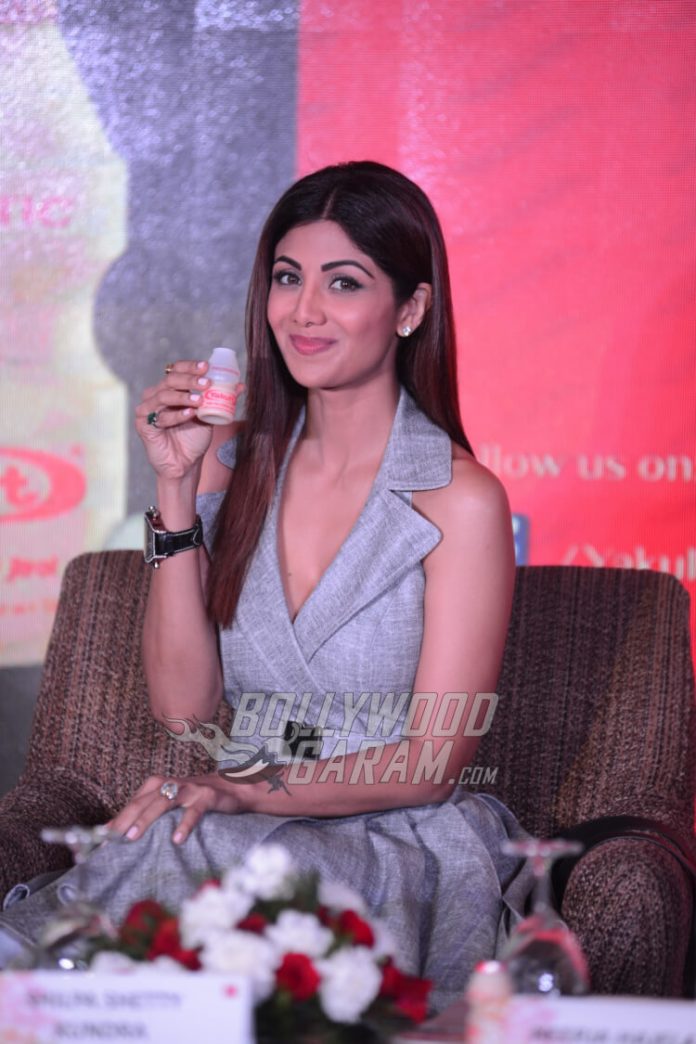 Shilpa Shetty is the new face of Yakult probiotic drink
Bollywood veteran actress Shilpa Shetty is all about a healthy lifestyle. It seems like her life's purpose is about spreading the word about cleaner living. And her latest endorsement happens to be Yakult. At an event held yesterday, the beauty was unveiled as the spokeswoman and face of the health drink.
Shilpa donned a grey sleeveless dress with an open collar, paired with silver strappy heels. As a mother, wife and entrepreneur, she looked gorgeous as she posed for shutterbugs at the event.
Yakult is a delicious liquid that comes in tiny bottles for consumption. It is made up of probiotic bacteria that is great for digestive health. Yakult is an international brand that was launched in India a few years ago. It has been tremendously successful, and was previously promoted by another veteran actress, Kajol. But having Shilpa Shetty on board is a winner, since she is practically the poster child of health and longevity.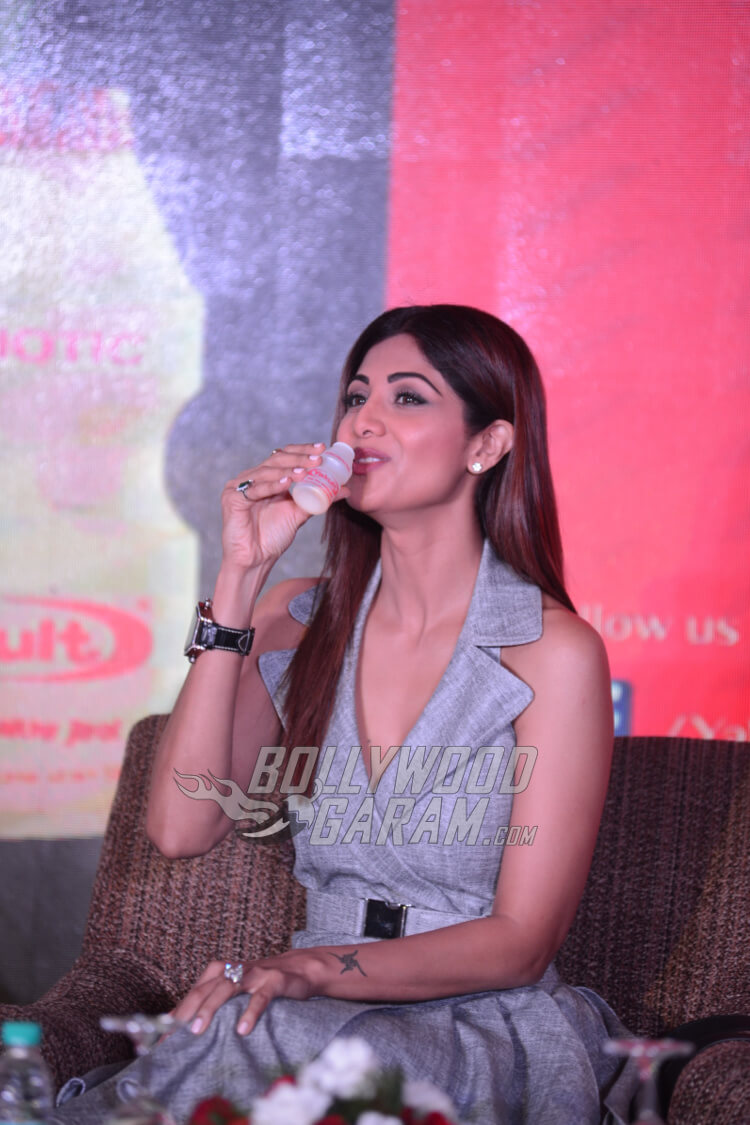 Shilpa Shetty has her own website, TheShilpaShetty.com that was launched a few weeks ago. Bollywood's buff star, Tiger Shroff added "muscle" to the launch event. The star's website is dedicated to providing an encyclopaedia of information related to diet, wellness, health, fitness and mindful connection.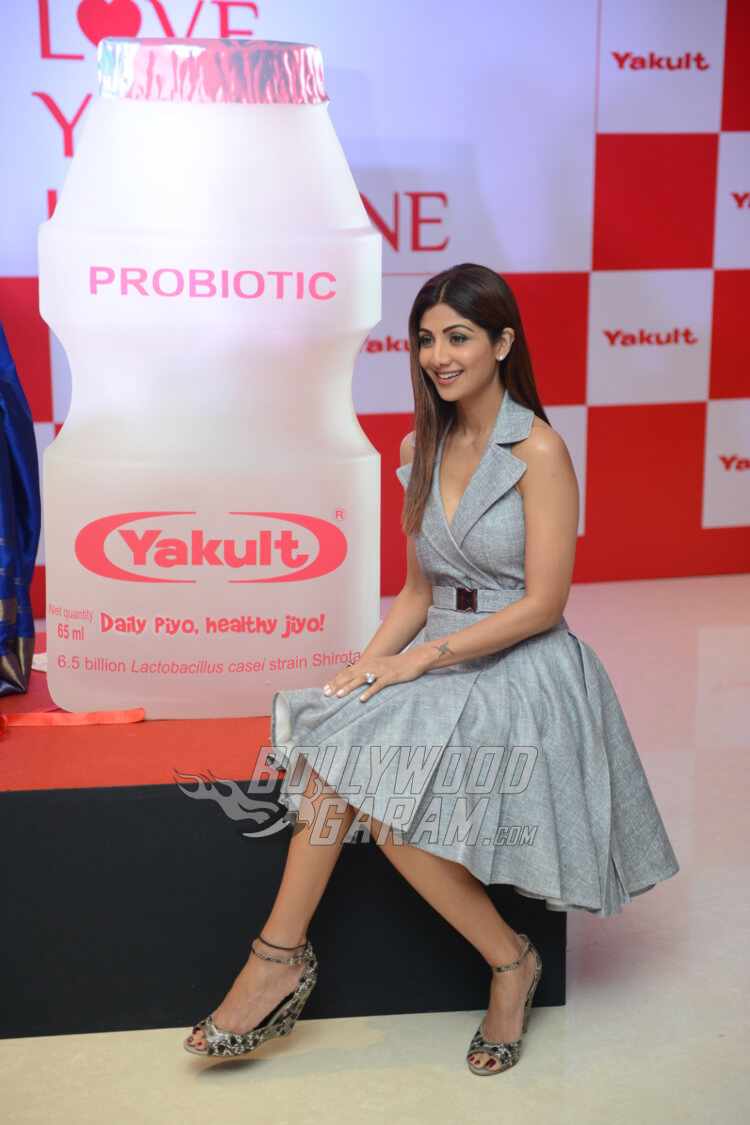 Previously, Shilpa launched her own fitness DVD. She was the first celebrity of Bollywood to create a program for regular people to follow practicing the ancient tradition of Yoga. Soon after her, a number of celebrities, including Bipasha Basu launched their own DVDs, but it was Shilpa who spearheaded the wellness revolution for this generation.
Image Credits: Viral Bhayani