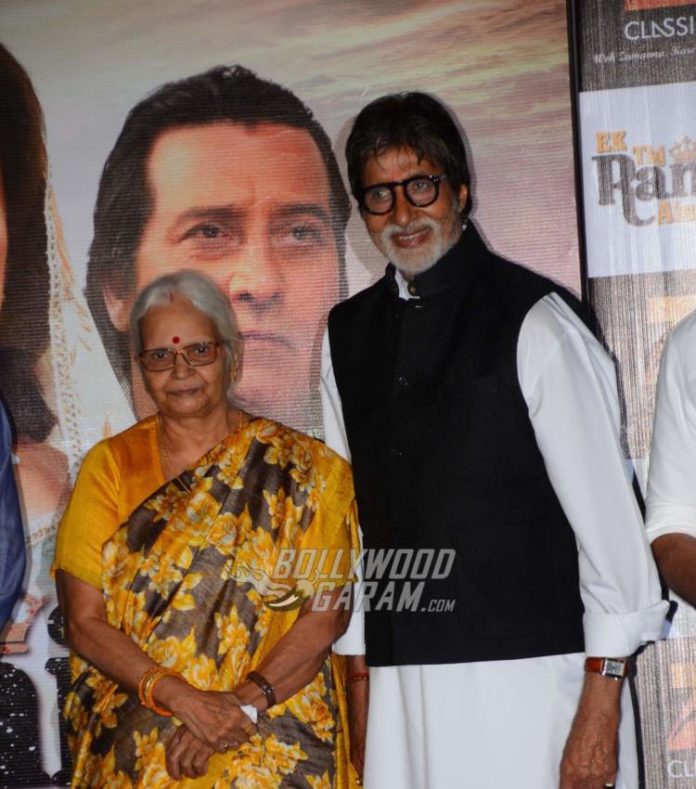 Ek Thi Rani Aisi Bhi by Gulbahar Singh will be released after 8 long years!
Bollywood star Amitabh Bachchan launched the trailer of Hema Malini's upcoming movie Ek Thi Rani Aisi Bhi on March 30, 2017. The movie revolves around the story of former queen of Gwalior, Vijaya Raje Scindia. Hema Malini will be seen playing the role of Maharani of Gwalior.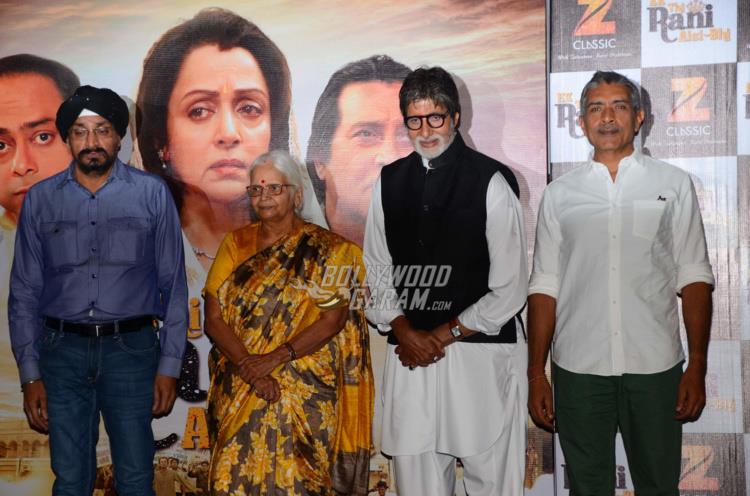 Ek Thi Rani Aisi Bhi is based on the biography written by Mridula Sinha. Amitabh at the event, looked great in a white kurta and pyjama and a black jacket, the usual attire he is seen in these days. Yesterday, Mr. Bachchan was busy mourning the loss of his relative, at daughter-in-law Aishwarya Rai Bachchan's father's 13th day ritual.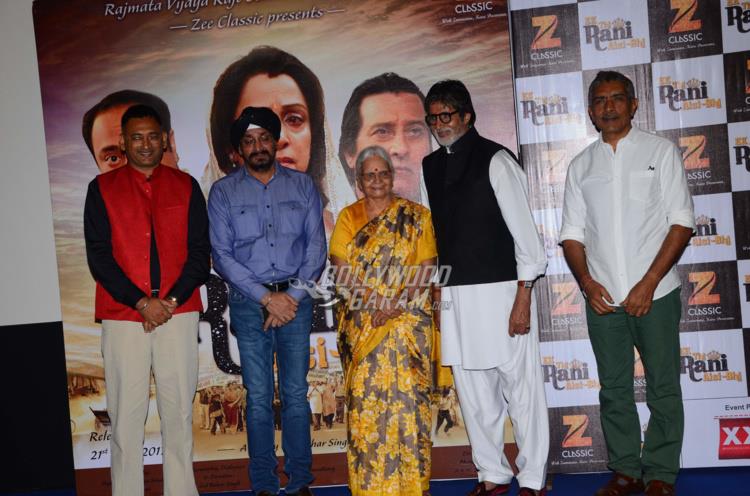 The makers of the movie had finished the shoot and screening in 2008 but the theatrical release was stalled due to unknown reasons. The movie was constantly rescheduled for release in 2009, 2010 and 2011 but had to be delayed every time.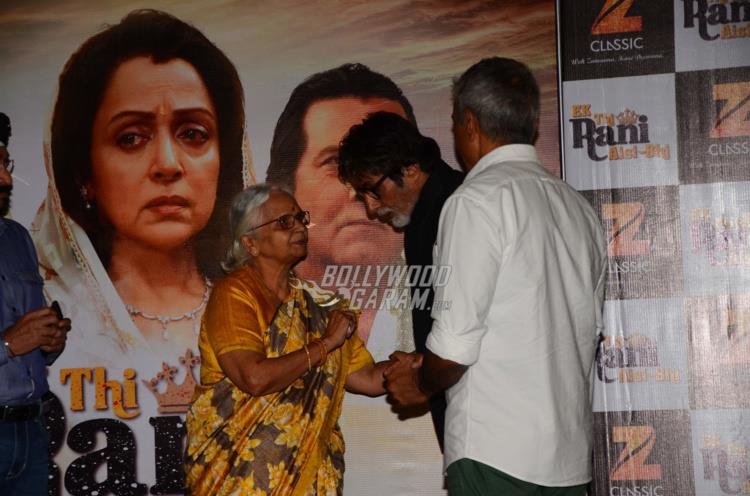 However, Ek Thi Rani Aisi Bhi is now all set to hit theaters on April 21, 2017. The movie is directed by Gulbahar Singh and produced by Rajmata Vijayaraje Scindia Smriti Trust.
It's script is based on the biography written by Governor of Goa, Mridula Sinha – Rajpath Se Lok Path Par. The book is a biography of erstwhile Maharani of Gwalior, Rajmata Vijaya Raje Scindia, who also served as a Member of Parliament multiple times.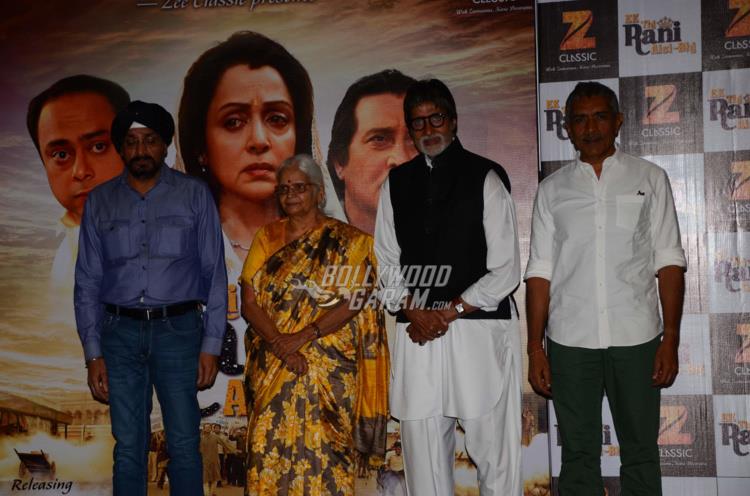 It's great to see Hema Malini back on the big screen. She has usually been busy with her political work, having been a member of the Rajya Sabha. She was last seen on the big screen for Bagban opposite Amitabh Bachchan. Her comeback is much awaited!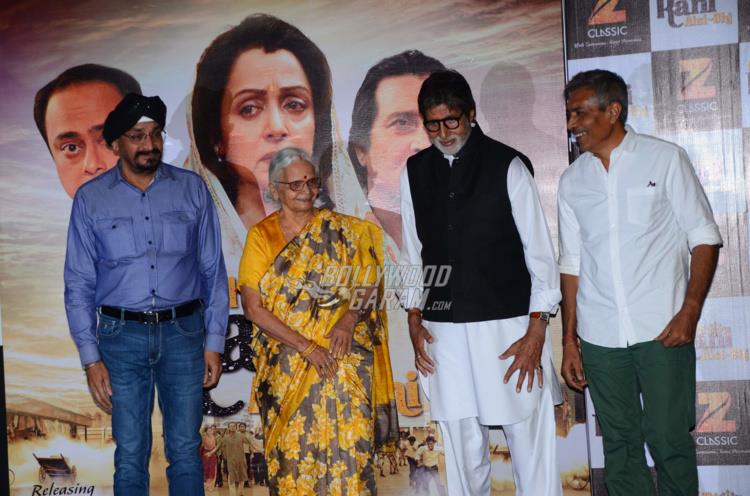 See the official movie trailer of Ek Thi Rani Aisi Bhi right here – 
Photo Credits: Viral Bhayani