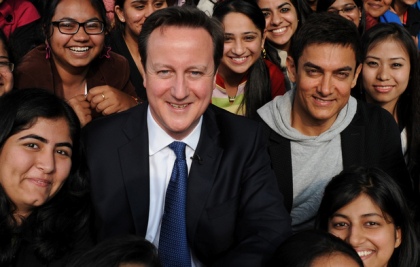 David Cameron, the British Prime Minister, was recently on a three-day visit to India, where he met Bollywood star Aamir Khan. The actor had met the British Prime Minister at an educational institution in New Delhi earlier.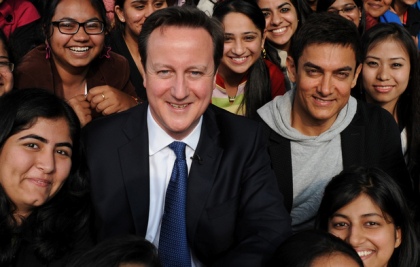 Reports said that on his trip to India, Cameron had invited Aamir to 10 Downing Street, which is the official residence of the Prime Minister. He said that the 'Lagaan' star was welcome to meet him whenever he was in London next. Aamir has accepted the invitation from David and is expected to visit the PM's home along with his wife Kiran Rao.
Cameron had visited a college in Delhi and had a discussion with students there. The 'Talaash' actor too later dropped in, which was a bit of a surprise for the students. The arrival of the 'Ghajini' actor and Cameron was received with loud cheers by the students. The two walked in surrounded by security and sat directly between the students.
The best part for the gathered students was that there were no speeches made by the celebrities, as they sat on the benches. After a few question and answers with one lot, the two then moved on to another group. The discussions being held were mostly about inequality between boys and girls.