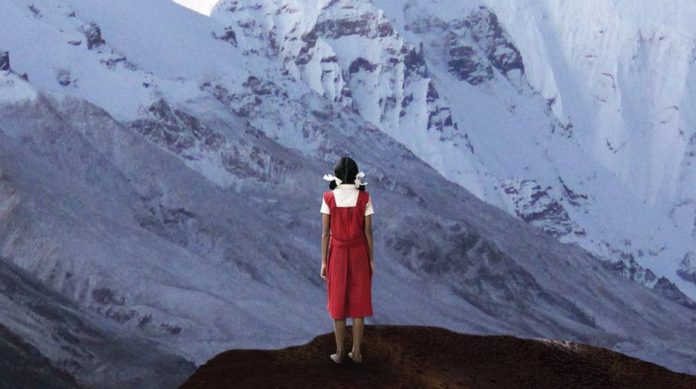 Movie Name: Poorna
Cast: Aditi Inamdar, Rahul Bose, Heeba Shah and Dhritiman Chatterjee
Director: Rahul Bose
Genre: Biography
Running Time: 1 hour 45 minutes
Bollywood Garam Rating: 4/5 Stars
Actor Rahul Bose is back as a director after 15 years since the release of Everybody Says Im Fine!. Rahul is known for his simplicity and that's what Poorna talks about. This is a simple story that is conveyed to the audience by Bose in his own way.
Poorna is the true story of a 13 year old girl from a small town in Telangana, India. The little girl is poor but is ambitious to became the youngest girl in history to reach the summit of the massive Mount Everest. However, her journey towards the peak wasn't easy. There were hardships and hurdles and the movie has narrated every stage the girl has gone through to achieve her dreams.
Rahul, who is known for his English-language cinema has this time stepped out of his comfort zone. The movie has been shot in the rural area to give it an authenticity and has also added a dash of Telugu language to make it more effective for the audience. Newcomer Aditi is seen playing the lead Poorna while Bose plays her mentor and believes that a positive change can be brought in the lives of people who are underprivileged. Aditi Inamdar fit just right in to the character of Poorna.
The makers also did a great job by casting S. Mariya who plays Poorna's cousin Priya. The two managed to blend in to their characters and have done a commendable job. Bose has always been a comfortable man behind and even in front of the cameras. An effortless actor, to sum it up. Poorna is indeed an inspiration for women as the sub-title says Ladkiyan Kuch Bhi Kar Sakti Hain (girls can do anything). Some might be disappointed due to the lack of focus on Poorna's actual expedition to reach the summit of Mt. Everest.
Malavath Poorna is the first girl, who at age 13 and 11 months, became the youngest girl to successfully climb Mt. Everest. It's great the Indian cinema is embracing such inspiring stories that many of us aren't even aware about.
Photo Credits: thestatesman