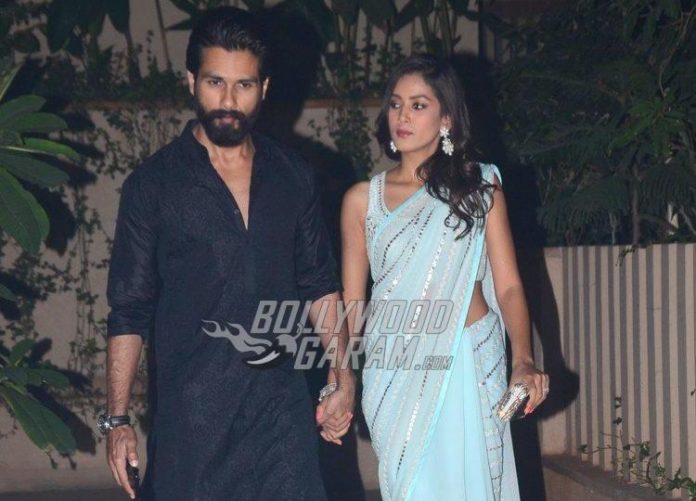 Who else would like to see Shahid Kapoor and Mira Rajput together on the big screen?
It's very rare to have a housewife be offered a lead role in a Bollywood film. In fact, a number of former Bollywood actresses nearly gave up their careers to bring up their families, once they were married. But in the millennial age, anything can happen! And leading that trend is none other than the pretty wife of Shahid Kapoor, Mira Rajput.
In fact, it is Shahid Kapoor who says that offers have been "flooding" in for his 22 year old wife to be cast opposite her famous husband in a number of films. Well, if they look so great off-screen, don't you think they will look even better on-screen? Since her debut on the popular show, Koffee With Karan Season 5, Shahid says that Mira's getting more popular with each passing day.
However, the sad part is that Mira Rajput keeps turning these offers down! Why? Well, if you read about her recent controversy that was all over the tabloids, she's not a fan of working mothers. To give you a gist, she had commented that those mothers who go to work end up treating their children like "puppies", since they leave them at home all day. Of course, she did receive tremendous backlash from social media, but it looks like at least she's practicing what she preaches.
The couple are parents to their first child, a baby girl – Misha. Mira Rajput would like to spend her time taking care of her growing young family, rather than working for a tough industry like Bollywood. In related news, the couple are also currently house hunting for a new place, preferably in one of Mumbai's posh localities, Pali Hill. They already reside in a sprawling sea-facing home in populous suburb, Juhu, but are looking to settle down in a more comfortable cul-de-sac, away from prying eyes.
Images Credit: Viral Bhayani