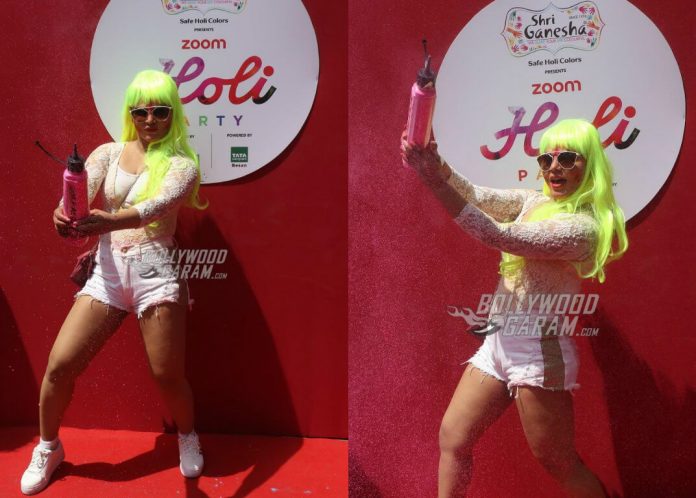 Rakhi Sawant may soon be arrested for last year's comment on Ramayana creator, Valmiki
She cannot catch a break! Bollywood personality Rakhi Sawant has been in the news for a number of reasons – from her racy item numbers to her appearances on reality shows and run-ins with fellow celebrities. But she hasn't yet been accused of demeaning a religion. Until now.
A local court in Ludhiana has issued summons to Rakhi Sawant for her comment about the sage Valmiki that she made last year. To quote her, she had said, "Hum Valmiki ki baat karte hain, vo ek time pe logo ke murder karte the. Lekin baad mein Ramayan likhi na?" (Let's talk about Valmiki – at one time he used to murder people. However, later he wrote the Ramayan, no?)
According to statement filed with the Ludhiana court, Rakhi Sawant's comment allegedly 'hurt the religious sentiments of a large number of his followers.'
The court has been requesting she make an appearance for a formal hearing, but the reality star failed to show up twice, the most recent being just last month, on March 9. So, the Ludhiana court has taken it upon themselves to force her to show up for the case filed against her. They have apparently sent a team of two policemen, arrest warrant in hand, to Mumbai and seek her surrender to the authorities.
According to the law, no matter what the case is against you, you need to at least make an appearance for each of the hearings. It becomes even more stricter when you are summoned directly by the court. Since Rakhi Sawant failed to show up two times, her arrest is eminent. The next hearing for the case will take place on April 10, and we do not know yet, if she will show up on her own, or if the police force of Ludhiana will make that happen.
Anyway, there's a lesson to be learnt here – in the day and age of social media and smartphones that can record everything you say and do, it's better to keep your sentiments to yourself. We've already seen a number of cases where people are physically attacked and made to appear like criminals for hurting the sentiments of a small group of people within the world's largest democracy.
Image Credit: Viral Bhayani