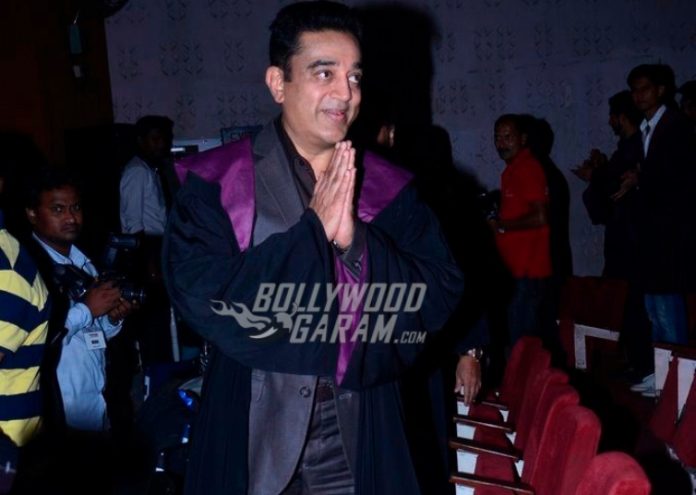 Kamal Haasan to make his TV debut with Bigg Boss Tamil
If it is Salman Khan for Bigg Boss then it is Kamal Haasan for Bigg Boss Tamil. The Tamil superstar will soon be seen interacting with the contestants of the upcoming Tamil version of the reality show Bigg Boss. The show will also mark Kamal's TV debut.
The Hey Ram actor while talking to a popular daily confirmed , "Yes, I am doing Bigg Boss in Tamil. I've tried many different roles in various capacities as an entertainer but never as a host on a television show. Reality television is so far not a reality in my career. I want to see what it feels like". Haasan was also all praises for Salman Khan, who hosts Bigg Boss in Hindi.
Comparison between the two has already begun on social media with each speculating who will be a better host. Kamal Haasan responded to these speculations by saying, "Salman genuinely bonds with the contestants on Bigg Boss. There is no pretension or patronizing in his attitude. Being friendly comes naturally to him. And he gives advice as a friend, not as a mentor. I'd also like to bond genuinely with the contestants, though how it goes will depend entirely on how they perceive me, as a friend or as a mentor."
The actor added that he has earlier tried different roles in various capacities as an entertainer but never as a host of a TV show. Kamal spoke about his other work commitments and said that they have been incorporated in his current schedule but is running eight months behind due to his fractured foot. It will be interesting for the Tamil audience to see their favorite superstar as the host of a popular reality show. He will first be seen in Vishwaroop 2 after which he will make his TV debut as a host on Bigg Boss Tamil.
Photo Credits: Viral Bhayani