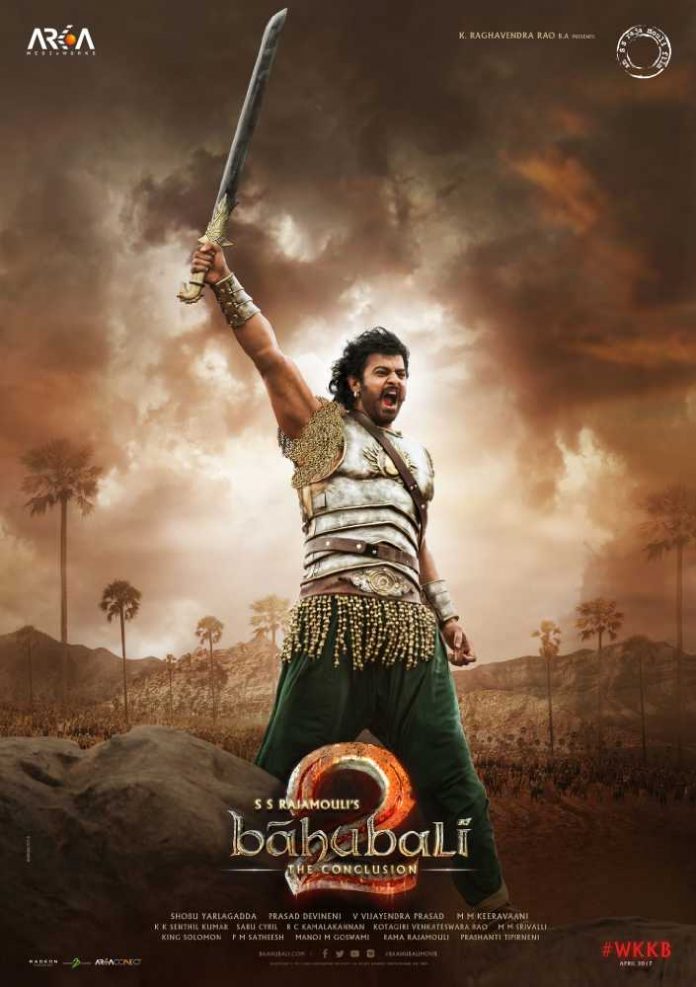 As the Baahubali 2: The Conclusion fever is all set to begin, makers have already recovered most of the cost of production
The craze for Baahubali 2: The Conclusion has spread all over the country as very soon, many questions are going to be answered. Several messages and online tweets are posted in abundance to mark the much awaited flick. Despite Friday being a working day, all the morning shows are reportedly full well in advance, which is almost a first for modern Indian cinema films. Going by the craze, expectations from the S.S. Rajamuli film are high and will be opening at more than 9,000 screens across the globe.
Talking about the earnings, producer Shobu Yarlagadda during the trailer launch of Baahubali 2: The Conclusion said, "The first part we didn't make any money that much I can tell you. The second one we will make a lot of money which will compensate for what we didn't make in the first part. The budget of both the parts together is around INR 450 crore." With the recent figures the makers have been able to recover most of the production cost and that now all the earnings will be profit.
The makers had left a question in the previous film which was the mystery of why did Kattappa kill Baahubali. The sequel is expected to answer the question along with many other questions. The production of the film was also on a record-breaking budget, with state of the art VFX for epic battle sequences. There's always pressure for any film that premieres in theatres – whether audiences will like it or not. But for Baahubali 2: The Conclusion viewers believe in the film to such an extent that they've already booked their seats for the premiere. The Anushka Shetty, Rana Daggubati, Prabhas and Tamannaah Bhatia flick is ready to hit theatres on April 28, 2017.
Photo Credits: IMDb.com