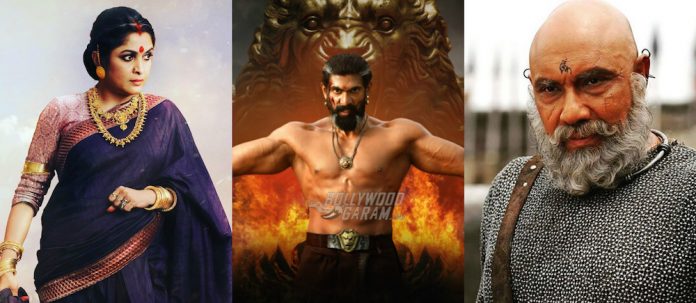 After a long wait of two years, the answer to the question Why did Kattappa kill Baahubali is out
Finally, after waiting for two years, the mystery to the question, Why did Kattappa kill Baahubali will be solved today, April 28!
According to a senior censor board member who watched the film, the reason will leave audience "stunned and disbelieving". The member refused to give away the reason, but he said in an interview to DNA, "The stunts, the spectacle,and the performances are superior to Fast & Furious 8. Audiences will come away very happy, but also very sad."
There are many fan theories that have come close to the real reason. So before we tell you the truth, let's jog you're memory a bit –
Theory #1 – Kattappa killed Bahubali because Bhalladeva gave Kattapa two choices — either save Shiva and Devasena or save Baahubali. So kattapa decided to save Baahubali's son as the future of Mahishmati.
Theory #2 – Another theory suggests that Kattappa killed Baahubali because King Bhallaladeva asked him to. Baahubali stood against his kingdom to marry Devasena, so he left Mahishmati and seeing this as a threat, the newly appointed King Bhallaladeva wanted him dead. Kattappa killed Baahubali because it was his duty to secure the king of Mahishmati and he is a slave of the throne as he said in Baahubali: The Beginning.
Theory #3 – Another reason is Bhallala's wife. She turned Mahishmati and Sivagami against Baahubali and Devasena who left the kingdom. And then, Bhallala orders Kattappa, a loyal servant of throne, to kill Baahubali.
Theory #4 – When Baahubali and Bhallaladeva, both fall in love with Devasena, Rajmata Shivagami instructed that whoever will marry Devasena will have to leave the kingdom. Baahubali agrees to the condition and marries Devasena and leaves Mahishmati kingdom.
Here is the real answer to Why did Kattappa kill Baahubali –
Once Bhallaladeva becomes the king, he conspires to kill Baahubali, but that is not an easy task. Hence he creates such circumstances wherein Baahubali is declared as a treasonous criminal and in Mahishmati, treason is punishable by death. So to fulfill his raging revenge Bhallaladeva orders Kattappa to kill him because Kattappa was the only one who could do it.
Stunned? So are we, but at least you can sleep peacefully now! Don't forget to check out the movie review of Baahubali 2 – The Conclusion.  
Photo credits – Baahubalimovie Official Instagram account