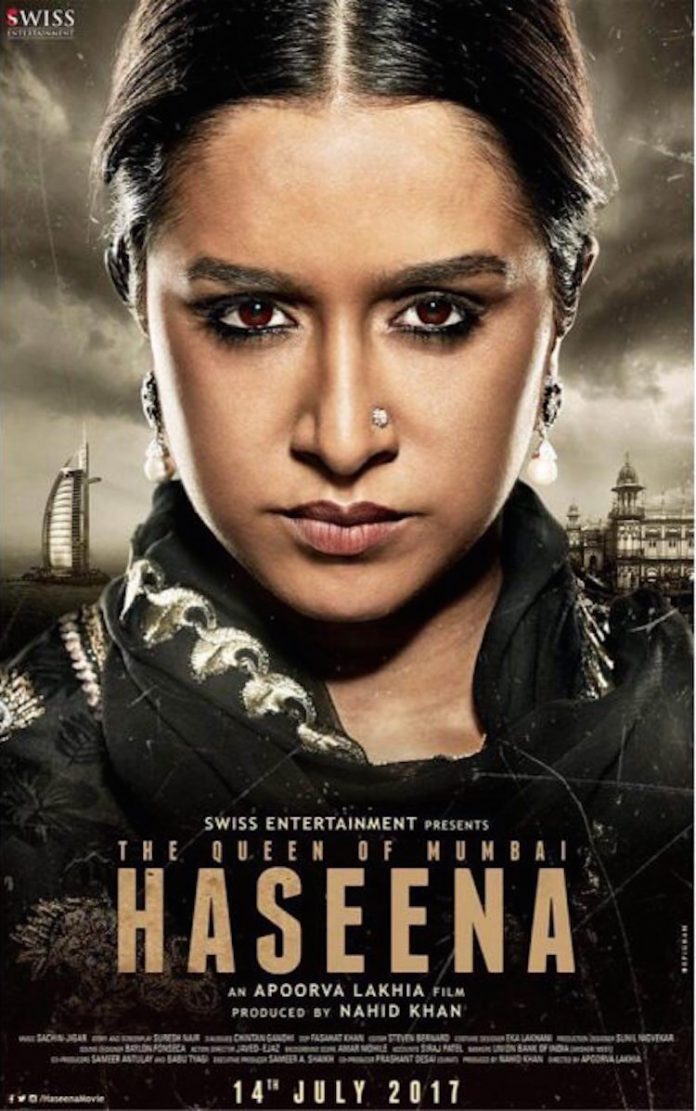 Shraddha Kapoor's Haseena – The Queen of Mumbai to clash with another film, Haseena – The Queen of Hearts at box office on July 14
Shraddha Kapoor's
Haseena
is set to release amidst some fierce competition in the box office on July 14, 2017. Besides clashing Saif Ali Khan's
Chef
, it will also be clashing with another film titled 
Haseena
, releasing on the same day. While Shraddha's bold new look in director Apoorvia Lakhia's
Haseena (The Queen of Mumbai)
is eagerly anticipated, director of
Haseena (Queen of Hearts)
, Vicky Ranawat is not pleased with the situation. The storylines of the two films bear no resemblance to each other, despite the clear similarity of their titles.
Ranawat says that he acquired the rights to the Haseena title in 2015, and Apoorva Lakhia has been applying unsuccessfully to the Film Makers Combine (FMC) for permission to use the name. After he was turned down, Lakhia agreed in writing that he would use Queen of Mumbai Haseena uniformly in the film's marketing and publicity, but Ranawat claims that he objected to this, and the FMC cancelled the title application again. Despite that, he says, they are using Haseena in large and Queen of Mumbai in small sizes on their promotional materials, and are not replying to notices from the FMC. He feels he is both legally right and also morally, as "Apoorva's Haseena glorifies crime by calling Shraddha's character a queen."
Ranawat's feelings aside, there is good reason to look forward to Shraddha Kapoor's Haseena – The Queen of Mumbai,  which will feature the actress in a more serious and intense role for the first time. A biographical crime drama based on terrorist Dawood Ibrahim's sister Haseena Parkar, it is also the first time Shraddha will be playing the title role in a film. Her brother Siddhanth Kapoor plays the role of Dawood Ibrahim, and Ankur Bhatia plays Haseena's husband. She will also be seen in a more familiar romantic setting soon, opposite Arjun Kapoor in Half Girlfriend, which releases on May 19th.