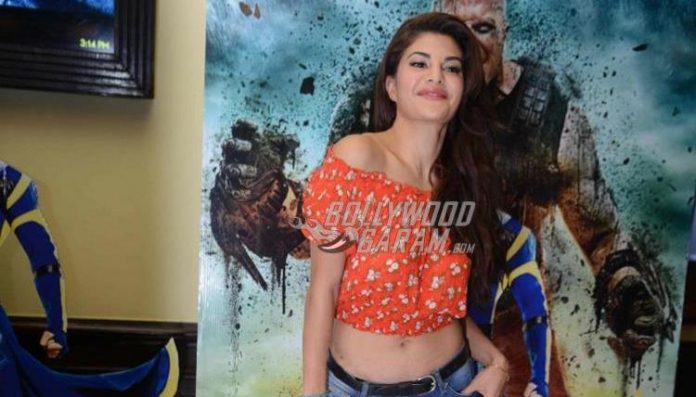 Jacqueline Fernandez is throwing an exclusive party as she plays host to Justin Bieber
Mumbai is gearing up for a Bieber flood as international pop superstar Justin Bieber is making his way to the city for a massive Jio Justin Bieber Purpose World Tour concert. And at front and centre hosting the star is Sri Lankan actress, Jacqueline Fernandez. Her itinerary for him includes a guided tour around the city, and an introduction to our very own Bollywood.
But the highlight of her playing hostess, is the super exclusive party that she will be hosting during Justin Bieber's concert.
A source close to the actress told Mid-day, "One of Jackie's main responsibilities is that she is hosting a really cool backstage party for exactly 20 of her friends during a concert. This will include many of her Bollywood pals including Shah Rukh Khan, Varun Dhawan, Deepika Padukone, Ranveer Singh, Alia Bhatt, Sidharth Malhotra, Ranbir Kapoor, Arjun Kapoor and many others, along with her bestie-like-architect Ashiesh Shah."
The source added, "They will be watching the concert in a special enclosure behind the stage, where not only will they be able to have a private party while they view the Bieber magic, but also they can step out and see the audience if they feel like. Of course, there will also be food and drinks served and a real fun atmo."
Jacqueline Fernandez is currently in London shooting alongside Varun Dhawan for Judwaa 2. She has however, been sending out invites to some of her closest friends in the industry. So, if you've been good to Jacqueline in the past, expect an invite in the mail! Those, however, who may have thought that they are on good terms with the Race 2 actress and did not get an invite, will be miffed indeed.
According to the source, ever since word spread about the "special party" Jacqueline Fernandez's phone has not stopped ringing. Groupies are doing the best they can to get a seat at this exclusive party. After all, it will translate to further popularity and recognition for being at a Bieber party. While the Biebs will spend his free time in his Jacuzzi, surrounded by purple flowers and white curtains.
Image Credit: Viral Bhayani