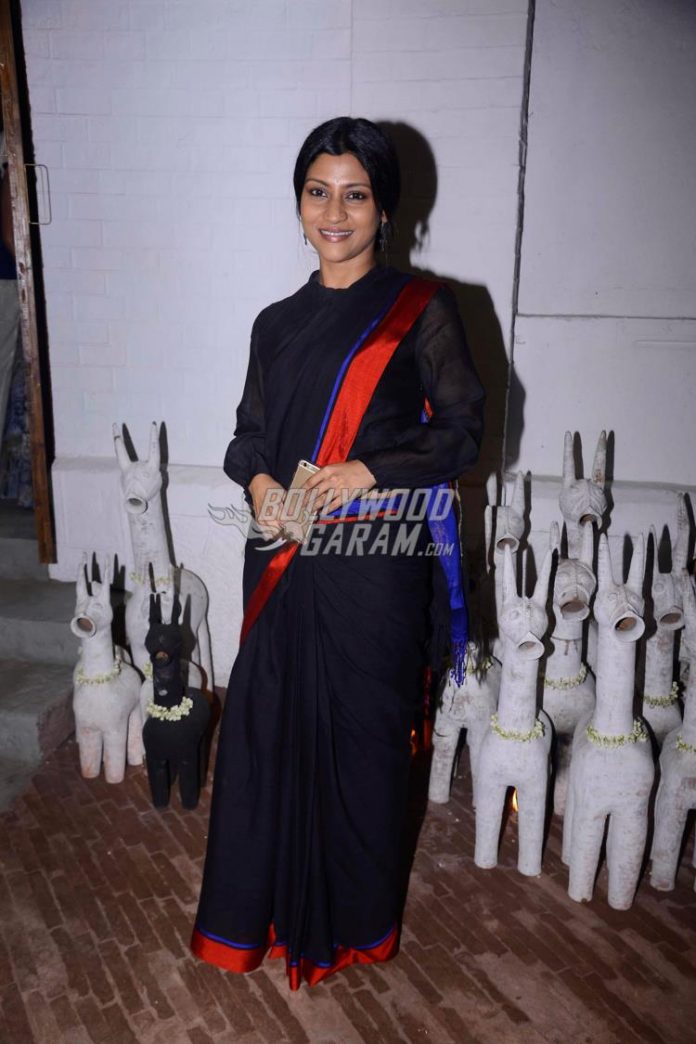 Konkana Sen Sharma did two movies last year – Lipstick Under My Burkha and A Death In The Gunj – that both won awards at the New York Indian Film Festival
Bollywood celebrities are going international these days. Priyanka Chopra and Deepika Padukone are this generation's torch bearers for taking Indian cinema and culture overseas. But there is one seriously underrated star, Konkana Sen Sharma who is making waves, winning awards for her many talents related to film. The Bong beauty picked up two big awards – Best Director and Best Actress – at the New York Indian Film Festival. Each of the awards were won for different films – Best Director for A Death In The Gunj and Best Actress for Lipstick Under My Burkha.
A Death In The Gunj is a story that is set in 1979 during a tough winter in a town called McCluskieganj. Through a serious of events that deals with the paranormal, a family face an unavoidable circumstance. The film stars former co-stars of That Girl In Yellow Boots, Gulshan Devaiah and Kalki Koechlin, along with Vikrant Massey and Om Puri, among others.
The second movie that Konkana Sen Sharma won an award for Best Actress at the New York Indian Film Festival is Lipstick Under My Burkha. The film is based on four women of different generations residing together in one village, and follows their struggle for assertion in their small society.
The film did well and was showcased at the Mumbai Film Festival and Tokyo Film Festival. However, it did face its fair share of controversy, especially when it came to the notorious Central Board of Film Certification (CBFC). The Board refused to certify the film, more because they were terrified of having such a women-centric film screened for Indian audiences, rather than for the content.
Konkana Sen Sharma is the epitome of modern Indian women. She is a single mother to infant son, Haroon. She also has her stellar career that takes her from one success to the next. Bollywood needs to be more acceptable of this force to reckon with.
Image Credit: Viral Bhayani