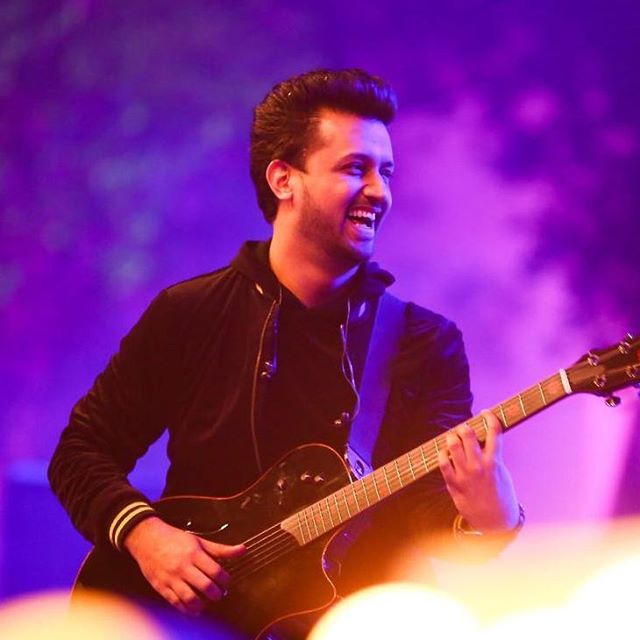 Atif Aslam's latest Bollywood track – Musafir Song will make you fall in love with the singer all over again
Popular Pakistani singer Atif Aslam is back in Bollywood with a bang! After recording Hoor for Irrfan Khan's Hindi Medium, the singer has recorded another track titled Musafir Song from an upcoming Bollywood movie, Sweetie Weds NRI. Atif Aslam's Musafir Song was released by T Series yesterday, on May 14, 2017. The song is a romantic track which shows the journey of two young lovers who discover each other and become an inseparable couple. The song has been composed by Palash Muchhal, and has been written and sung by Palak Muchhal alongside Atif Aslam.
The movie, Sweetie Weds NRI releases on June 2, 2017 and stars a completely new cast including Himansh Kohli and Zoya Afroz in lead roles. The movie is romantic comedy which revolves around Sweetie whose father wants her to get married to an NRI from England. The movie's official trailer was recently released on May 5 and features the lead actors as Akash and Sweetie who are caught between a comical Punjabi wedding. While Sweetie wants to eagerly get married to Akash – Akash being the typical guy wants her to wait before they take the leap together. Watch official movie trailer of Sweetie Weds NRI right here. 
And here's the official music video of Atif Aslam's Musafir Song from upcoming Bollywood movie, Sweetie Weds NRI –
Photo credits – Instagram