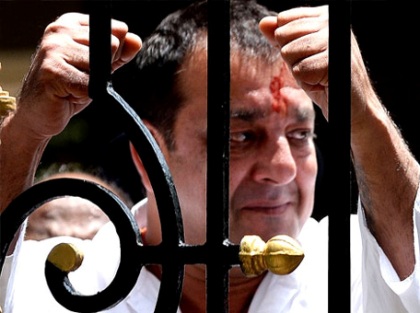 Bollywood actor Sanjay Dutt now has his own identity number in Yerwada Jail in Pune where he is lodged. As the actor is now a convict, he has to wear a prison uniform and also got his number, 16656, while he is serving three-and-a-half years of jail term.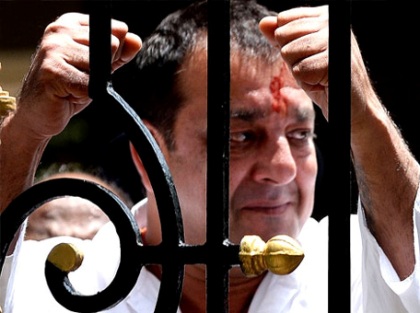 Dutt already spent 18 months in prison as the undertrial at the same jail and this time he is a convict. The 53-year-old actor will have to wear a jail uniform and will take up some work while imprisoned, which will possibly be carpentry or labor work.
The most difficult part is that the actor will be able to meet visitors only once a month, for just 20 minutes. Sanjay will be allowed a monthly allowance of Rs. 1.500 from his family to buy things that he needs from the jail canteen. For a celebrity like Sanjay, it is surely going to be a tough task to spend 42 months in prison. While Dutt is inside the jail, Bollywood will see the releases of three films in which he stars, 'Zanjeer', 'Policegiri' and 'Peekay'.
These projects were wrapped up just before Sanjay surrendered to the TADA court in Mumbai on May 16, 2013. The actor is expected to be released by the end of 2016, when his term ends.