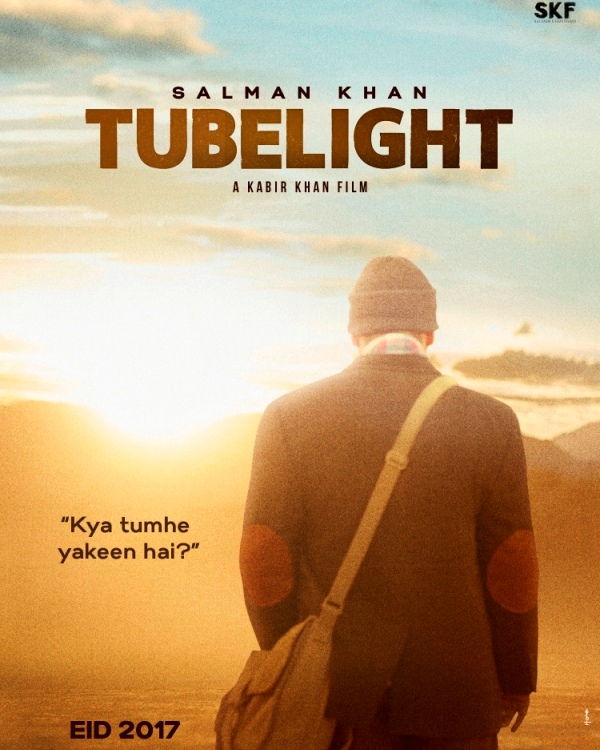 Celebrate the brotherly love between Salman Khan and Sohail Khan in Naach Meri Jaan, a new track from Tubelight
The film hasn't even released yet, but it's already a major hit with fans. Tubelight is turning out to be more than just a predicted performance by Sallu bhai. It's also an ode to the friendship that runs deeper than blood for Salman Khan and Sohail Khan. Or as they would like to call it, their bhaihood. A new track from the film, Naach Meri Jaan just dropped, and we are totally digging the love between the brothers.
Salman Khan tweeted out to his fans about Naach Meri Jaan, saying: "#NaachMeriJaan Laxman aur Bharat ke saath Celebrate Bhaihood". While Tubelight director Kabir Khan had his own take on the track: "The Bisht brothers are bringing out their Bhaihood in #NaachMeriJaan".
Salman Khan had earlier told the press about what makes this film even more special than it already is. "I am a limited performer and everybody knows that, but because Sohail was playing my brother, maybe that's why I was feeling very emotional. In fact, during the dubbing of the film also, being a grown up man, my tears were coming up… it was really bad! And coming from us is really bad."
In Tubelight, Salman Khan plays the role of Laxman, while Sohail Khan plays his brother, Bharat. The film itself is a rollercoaster ride of emotions, but it also sparkles between the genuine friendship and camaraderie between the brothers. The film is set during the Indo-Sino War of the 1960s and stars Chinese actress Zhu Zhu as well as the late Bollywood legend, Om Puri.
Tubelight is slated to release on Eid.
Check out the official video for Naach Meri Jaan and indulge in the bhaihood of Salman Khan and Sohail Khan –
Image Credit: IMDb.com