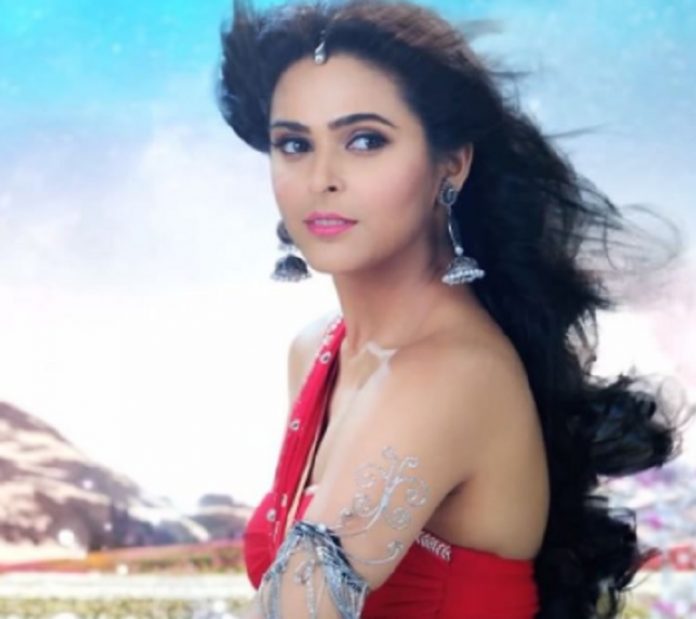 Produced by Balaji Telefilms, Colors is coming up with a new mythological serial, Chandrakanta. The series will be a remake of Doordarshan's hit show Chandrakanta and will replace Colors's famous show Naagin 2. The daily soap stars Madhurima Tuli and Vishal Aditya Singh as Princess Chandrakanta and Prince Veerendra Singh, respectively. The show also stars Purvi Mundada, Urvashi Dholakia, Shilpa Saklani and Sandeep Rajora in supporting roles.
The mythological show tells the story of two lovers from rival kingdoms – Princess Chandrakanta who belongs to Vijaygarh and Prince Virendra who belongs to Naugarh. As the story goes, the princess lost her family and kingdom in a battle waged by the evil Queen Iravai of Naugarh, when she was still a baby. The princess' mother, Queen Ratnaprabha ensures her new-born daughter's safety before she passes away at child birth. Thus Chandrakanta is brought up as a warrior princess who is completely unaware of her past. After twenty-one years, she accidentally meets the Prince of Naugarh, Virendra and the two instantly fall in love.
The twist in the story unfolds when the princess is made aware of the her family's past and the destruction caused by her lover's mother. So will she take revenge for her family's death and the loss of her kingdom? Or will love overpower her desire for revenge? We'll have to wait and watch to see how their love story unfolds.
Chandrakanta will air from June 24, 2017 at 8 pm from Monday to Friday on Colors TV.