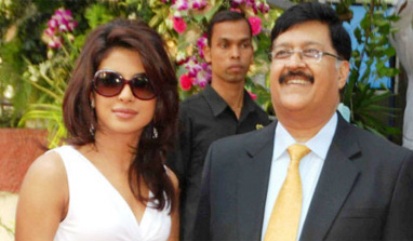 Bollywood actress Priyanka Chopra's father Dr. Ashok Chopra passed away in a hospital in Mumbai on June 10, 2013. Dr. Chopra was battling cancer and was admitted at the Kokilaben Dhirubhai Ambani hospital about two weeks ago.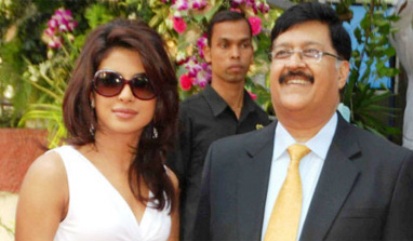 Priyanka's father was a physician in the Indian Army and was seriously ill for a long time. Dr. Ashok Chopra accompanied his daughter to Vancouver for the TOIFA Awards earlier this year. However, the actress cancelled all her shoots recently in order to be by her father's side.
Ram Narain, COO of the hospital where Dr. Chopra was admitted, while talking to the reporters said, "He passed away at 12.30 p.m. today (Monday). He was undergoing cancer treatment". Dr. Chopra was admitted to the hospital about 17 days ago and was undergoing treatment for cancer in the past few years. Unfortunately, this time he was at a terminal stage. Dr. Ashok Chopra had retired from the Indian Army in 1997 as a lieutenant colonel.
He is survived by his wife Madhu, who is also a former Army doctor, daughter Priytanka and son Siddharth. Soon after the news of his death broke out, Bollywood stars took to their Twitter accounts and expressed their grief. Priyanka was known to be close to her father.