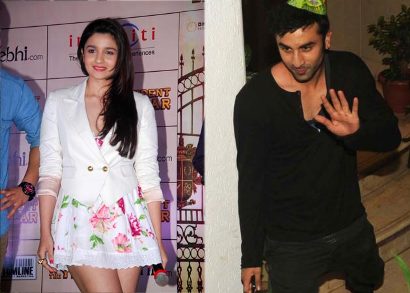 At the wrap-up party of Imtiaz Ali's 'Highway', it was noticeable that Alia Bhatt and Ranbir Kapoor bonded really well, as they were dancing together all night. The party was hosted by Bhatt herself and sources have revealed that the two might be cast in the Imtiaz Ali's upcoming movie.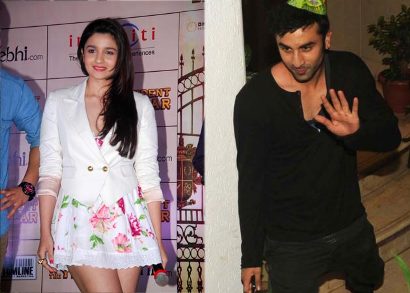 Bhatt organized the party during the wrap-up of the movie 'Highway' and surprisingly, Kapoor was also there. This is surprising due to the fact that Ranbir is in no way connected to the movie 'Highway'. Ranbir and Alia were together most of the time during that night and were partying and dancing.
According to an insider, Ranbir is close to Imtiaz and maybe there is a possibility of Ranbir and Alia being cast together for his next movie. Several attempts were made to get in touch with Imtiaz to confirm this, but he did not respond to any calls or messages. Bhatt will be seen next in '2 States' and Kapoor also has a long list of upcoming movies.
If things materialize, it will be interesting for the audience to watch the star couple together on screen. At the moment, Ranbir is enjoying the success of the recently-released movie 'Yeh Jawaani Hai Deewani', which also stars Deepika Padukone and Kalki Koechlin.