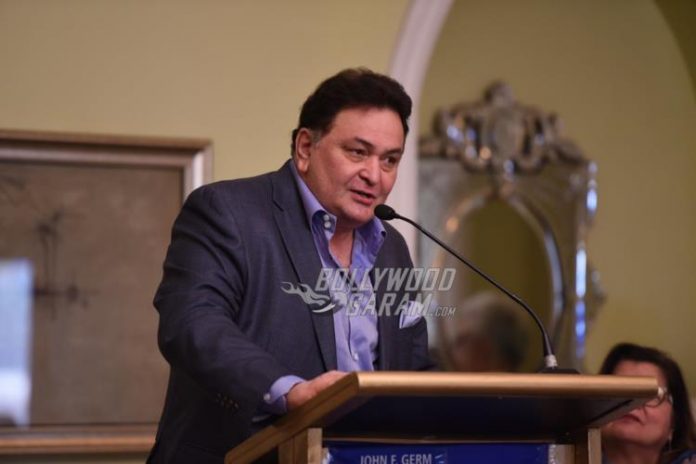 Yesteryear Bollywood icon Rishi Kapoor is considered by many for being one of the most romantic heroes on the big screen at one point in time. His charisma, acting skills and antics has remained what is known as the 'golden era' in Bollywood. But the ageing star himself thinks otherwise. In a tweet sent out to his thousands of followers, Rishi Kapoor expressed who he thinks should be considered as the "real heroes".
"The Real Heroes. '9/11' Firefighters entered Twin Towers knowing eminent death. Now Grenfell Tower where again the braves have entered. Singing songs, romancing or fighting in films is not Heroism. The real heroes are the fire fighters, police and the medics. I was no hero! Sorry!"
He was referring to the blaze that took place at Grenfell Tower in London. Flames consumed a 24 storey residential building that ripped apart the façade. The fire was so intense that residents ended up flinging their children out of their windows to prevent them from getting engulfed by both smoke and flame. Firefighters bravely risked their lives to save those trapped inside. As debris and massive chunks from the building came crashing down, they thought first of saving others, even at their own peril. It is reported that over 200 firefighters from all across London rushed to the scene, and ended up saving hundreds of lives.
Rishi Kapoor may not consider himself a hero, but his fans and the audience certainly do. The 64-year-old actor will be seen in the upcoming film, 102 Not Out that also stars Amitabh Bachchan. In the film, he will be playing the character of a 102-year-old man, while his co-star will star as his 75-year-old son. Check out Rishi Kapoor's unrecognizable avatar in 102 Not Out.
Meanwhile, he has praised Neil Nitin Mukesh for his role in the flick Indu Sarkar. In the film, Mukesh plays the role of Sanjay Gandhi. The veteran star said of the actor's performance on Twitter: "Neil Nitin Mukesh looks deadly. Good luck son! You look the character. All the best!"
And Rishi Kapoor's own son, Ranbir Kapoor will next be seen on the big screen alongside his ex, Katrina Kaif in Disney India's Jagga Jasoos.
The Real Heroes. "9/11" Firefighters entered Twin Towers knowing eminent death. Now Grenfell Tower where again the braves have entered. ??

— Rishi Kapoor (@chintskap) June 14, 2017
Singing songs,romancing or fighting in films is no Heroism.The real HEROES are the Firefighters,Police and the Medics. I was no hero! Sorry!

— Rishi Kapoor (@chintskap) June 14, 2017