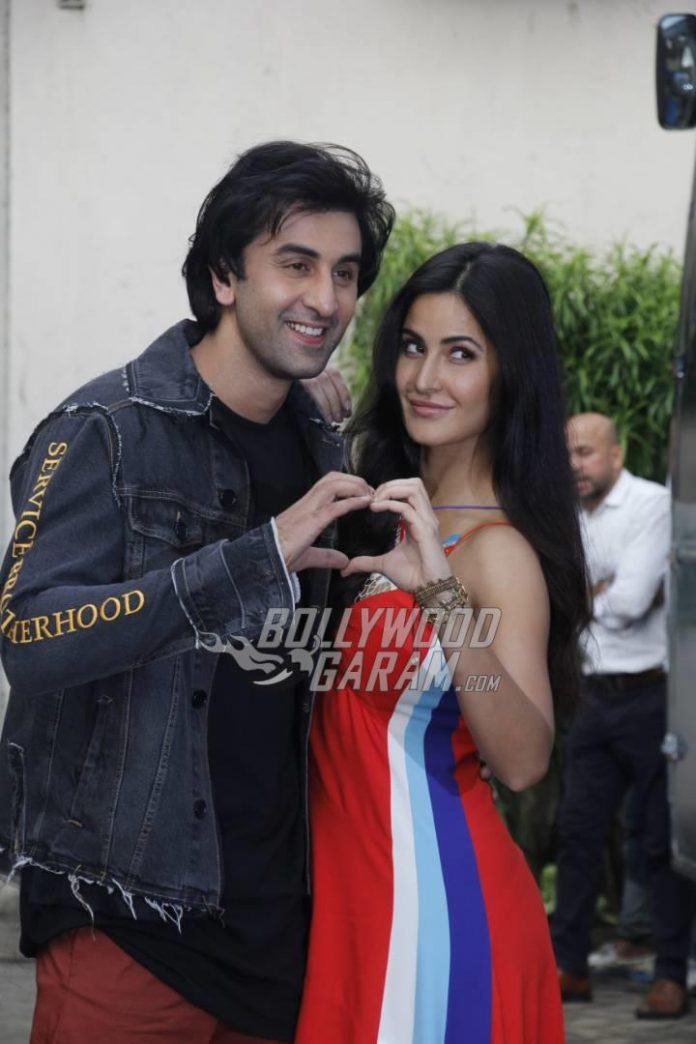 Ranbir Kapoor and Katrina Kaif have, in the past, been the subject of a number of tabloid headlines, both for professional and personal reasons. The former couple famously dated on-and-off for a while, with reports suggesting that his mother, veteran actress Nitu Kapoor, being averse towards them being together. However, for the sake of their upcoming film, Disney India's Jagga Jasoos the two have come together. The film has taken years in the making, and with them drifting apart, it was hard to get their dates aligned to shoot for the film to completion.
As the promotional tour for Jagga Jasoos goes on, the co-stars have made several public appearances together. Whether it is taking the stage or giving interviews on radio stations, they seem to be on cordial terms. Their banter has appeared to be natural, with them cracking jokes at each other's expense and sharing a camaraderie that shows that they are friends in the industry.
However, according to a report by a leading daily, not all is as it appears. As we know, both Ranbir Kapoor and Katrina Kaif are extremely professional and choose to put their differences aside and promote Jagga Jasoos together. But it seems that Katrina is done being her usual diplomatic self, and upon being asked if she will work with Ranbir again, she emphatically stated: "It's very difficult. People now have proof that he is a very trying and testing person. Ranbir has also gestured me to not work on a film together. It will never happen again."
But those close to the stars, including a director, they cannot work together simply because of conflicting schedules and hectic professional lives. The director is reported to have said, "Katrina and Ranbir's dates are locked for the next few years. She has Tiger Zinda Hai alongside Salman Khan and Thugs Of Hindostan, with Aamir Khan. Ranbir is busy with the Sanjay Dutt biopic, and Dragon, which is Ayan Mukherji's superhero drama."
What we know is that while you can expect to see Katrina Kaif act happily alongside her other ex, Salman Khan, don't expect another film with her and Ranbir Kapoor anytime soon, apart from Jagga Jasoos!
Image Credit: Viral Bhayani