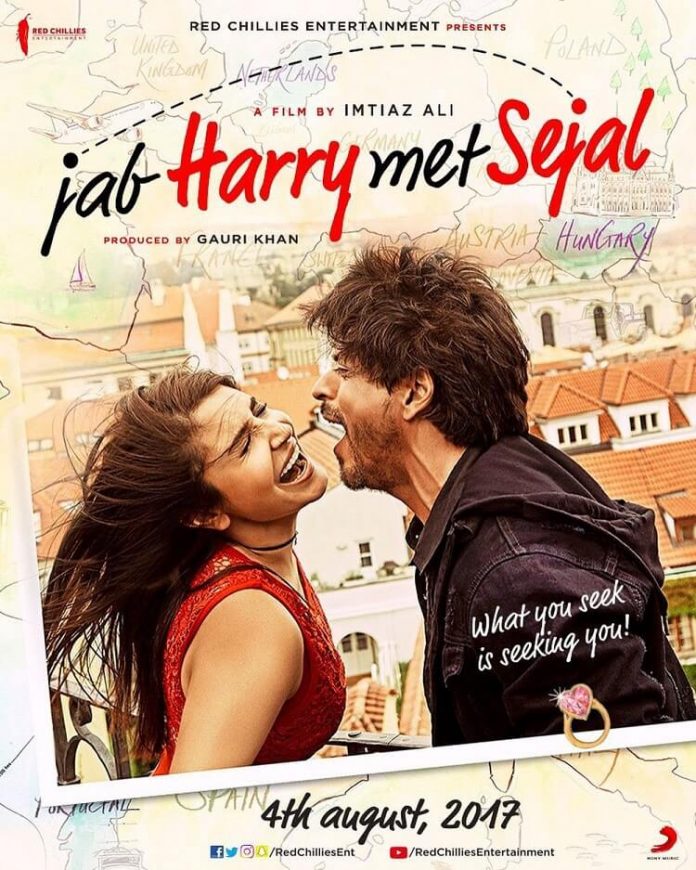 Central Board of Film Certification (CBFC) chief Pahlaj Nihalani has objected to the use of the word 'intercourse' in one of the mini-promos released for Jab Harry Met Sejal.
Promotions for the eagerly anticipated film, starring Shah Rukh Khan and Anushka Sharma, have teased audiences so far with three mini trails and a song titled Radha. Drawing the ire of the CBFC head is the second mini trailers, which features Anushka's character, Sejal, discussing an indemnity bond with Shah Rukh Khan aka Harry. She tells him that if he signs it, he will be absolved of all legal charges in case there is any sexual interaction between them, 'amounting to or not amounting to full intercourse'.
See all 3 mini trails of Jab Harry met Sejal
While Nihalani hasn't deemed this dialogue to be fit for television, he said that he will allow the word to be used if he gets one lakh votes in support of it. He has asked the general public to vote on the matter, and if his target is met, he will permit the word both in the promos and the film. He wants assurance that the country has changed, and that families are fine with their children understanding the meaning of 'intercourse'.
When asked about the issue, Shah Rukh Khan assured fans that there is no disrespect meant by the film, and instead the dialogue has been taken out of context. He hopes that the CBFC will be more understanding when they view the film in its entirety. The actor had invited the media to join in celebrating Eid as well as 25 years of his Bollywood career. He said that Jab Harry Met Sejal will be a fun and entertaining watch, and he is grateful to audiences for tolerating him for so many years.
Photos – SRK meets all the Sejals in Ahmedabad and launches new song, Radha
Directed by Imtiaz Ali, Jab Harry Met Sejal releases on August 4, 2017. Stay tuned for latest updates on the film, exclusively on Bollywood Garam.